Wood Pellet Mill is Popular in Small Livestock Farm
Demand for wood pellet mill has been increasing, pellet mill has widely market prospect. There are so many pellet machine enterprises in machinery industry, and the quality and after- sale service can't be guaranteed. Many customers can't make a right decision when they want to purchase a wood pellet mill. Fote Heavy Machinery has been producing the wood pellet mill for many years. Fote wood pellet mill has taken great market position in international market, enjoying good reputation and high praise. Following the production and sales principle that "quality comes first and honesty is upmost", Fote Heavy Machinery always regards product quality as life and all the customers as God. Be professional, is our commitment to customers!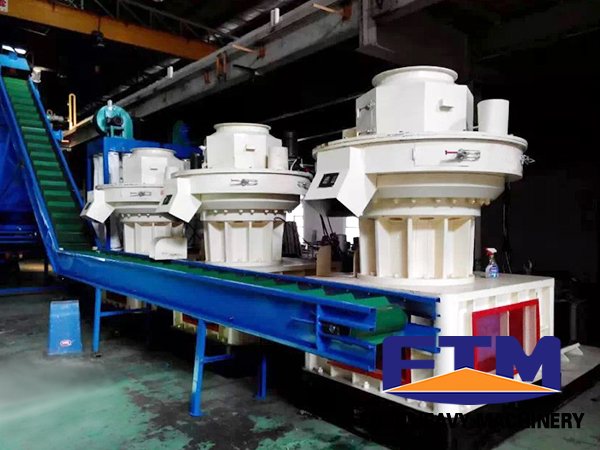 Wood pellet mill can be used to pelletize powder materials into biomass particles. Particle size can be adjusted in accordance with your requirements. The pellet machine features simple structure, small volume and low noise. You needn't add water or adhesive during the pelletizing process. The finished particles feature high hardness, smooth surface, fully degree of internal maturation. With hard shell, the cereals (rice, wheat, beans, corn) can't be digested and adsorbed. So, the cereals must be crushed and grinded into particles.
Fote wood pellet mill mainly targets small and medium-sized livestock farms. The finished biomass particles are dry, and they can be stored for a long time. Fote Heavy Machinery is a professional pellet mill enterprise, located in Henan province. We have imported the most advanced production equipments and machinery experts. We have adopted the first-class production process to make sure high quality of the wood pellet mill. Biomass particle is the most ideal renewable energy.
If you need the latest price list, please leave us a message here, thank you! We guarantee that your information will not be divulged to third parties and reply to you within 24 hours.
Tell us your needs, there will be more favorable prices!