How to Choose a Reliable Pellet Mill Press Machine
Before purchasing a pellet mill press machine, you'd better consider several factors, such as production scale, advanced production equipment, financial and technical supporting, research and development team. If you can, visiting the production base is essential. Otherwise, you should check the package, quality inspection certificate, production license and so on.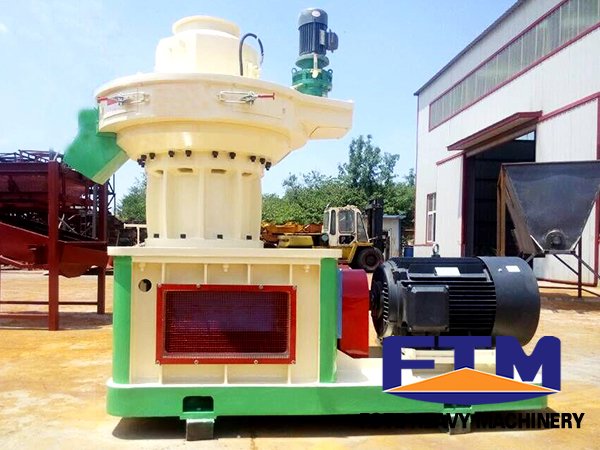 Moreover, observing the color and texture of finished particles. During your visiting, you should ask several questions in accordance with your real production. Fote Heavy Machinery has been established for more than 20 years. With good reputation and high quality, Fote Heavy Machinery will be your best choice. Pellet mill press machine is an essential equipment in feed production. Several kinds of crop straws should be mixed in accordance with a certain percentage. Using a pellet mill press machine, livestock feed can be uniformly mixed to make sure the balanced nutrition. Feed additives are the key point to make sure the efficiency and clean of the feed particles.
The development of pellet mill press machine will affect the particle feed. Pellet mill press has many advantages, such as high speed, high efficiency, low noise, stable running, simple operation, easy maintenance, low energy consumption. There are many types of pellet machine, like wood pellet machine, rice husk pellet mill, sawdust pellet machine, pellet mill press machine and so on.
You can choose an ideal pellet machine in accordance with your raw materials and output. Moreover, pellet mill press machine is an energy equipment, which can pelletize crop straws into biomass particles. Compared to traditional fuel, biomass particle is featured with energy saving, environmental protection and higher thermal value. If you are interested in our pellet mill press machine, please leave us a message. We will give you a response as soon as possible.
If you need the latest price list, please leave us a message here, thank you! We guarantee that your information will not be divulged to third parties and reply to you within 24 hours.
Tell us your needs, there will be more favorable prices!