Wood Pellet Machine has Great Market Prospect
With the social development, living quality has been improved. Frequent natural disasters has resulted great trouble to our life. Coal and mining resource has been exhausted. Many resource-based cities have been in direstraits, and a series of economic and social conflicts have occurred.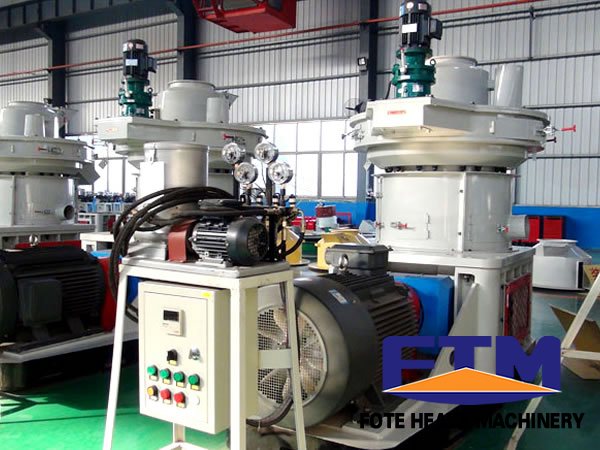 Resource has been exhausted heavily in one third resource-based cities. How to adjust industry structure and realize sustainable development have been important issues in our production industry. Compared with coal, petroleum and natural gas, biomass particle is a kind of clean and cheap energy. Biomass particle has been an ideal fuel to replace coal and natural gas. Fote wood pellet machine has great market potential and social meaning: promoting biomass energy, reducing production cost and environment pollution.
Wood pellet machine can solve crop straw and city plant. The machine can not only increase comprehensive utilization rate and providing new environmental fuel, which can be used in industrial production, biomass power generation, restaurants hotels, residential and so on. Biomass energy is made of green plant, consuming large amounts of carbon dioxide. Wood pellet machine can increase utilization rate of biomass energy. Biomass fuel replacing coal and petroleum can reduce carbon dioxide emissions, and air pollution from carbon oxides, nitrogen oxides.
Fote wood pellet machine is used to reform energy structure and improve utilization rate. Biomass energy has been widely used in developed countries. Fote wood pellet machine has been exported to United States, Japan, South Korea, India, Brazil and so on. In recent future, pellet machine will be more and more popular in industrial production. If you are interested in Fote wood pellet machine, please leave us a message. We will give you a response as soon as possible.
If you need the latest price list, please leave us a message here, thank you! We guarantee that your information will not be divulged to third parties and reply to you within 24 hours.
Tell us your needs, there will be more favorable prices!