Sawdust Pellet Machine with Automatic Control System
Sawdust pellet machine is a mechanical equipment, which is mainly used to pelletize wood chips, straw, rice husk straw, sawdust, peanut shells. The pellet machines have different models, so that the output is different. Fote Heavy Machinery is a famous brand in Henan province. China International Name Plate Development Association and China Management Science Institution Top Brand and Market Specialist Committee issued "China Famous Brand" certificate to our company in April, 2005 as an encouragement. In the last ten years, we have been researching new pellet machine with high efficiency and low failures.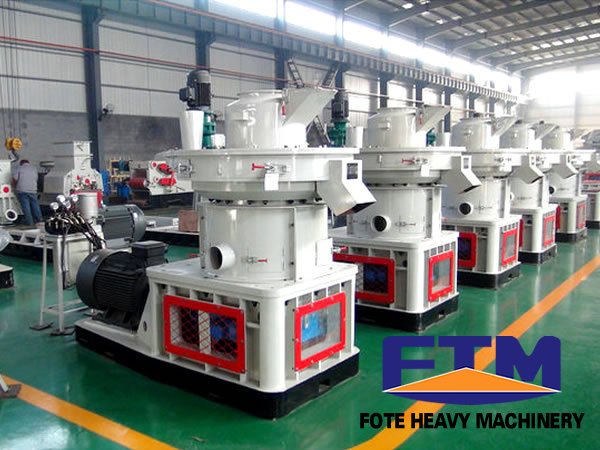 Significant advantages of sawdust pellet machine have been known by most of customers. So, no matter which machine you choose, we promise that you can cover your cost in three months. Otherwise, our equipment is in full automatic control, and the labor cost will be reduced greatly. Investing the sawdust pellet machine is a quick way to accept money. Industrial development is very important in modern society, so you have to know something about the pellet mill. You must consider several important factors, such as price, service and lifespan. Many customers have visited many pellet machine enterprises before they came to Fote Heavy Machinery. Fote Heavy Machinery has been improved equipment quality, machine performance and after-sale service to satisfy our customers. Fote sawdust pellet machine is mainly used to pelletize crop straws into biomass particles in agriculture and livestock industry.
Collecting, crushing, drying and pelletizing are several important steps in the particle production process. The fiber, hemicellulose, lignin and silicate in crushed crop straws can be decomposed and resolved. Crude protein and cellulose content will be increased fast. At the same time, trace elements Fe、Cu、Zn and Ca、P has been added in the feed.
If you need the latest price list, please leave us a message here, thank you! We guarantee that your information will not be divulged to third parties and reply to you within 24 hours.
Tell us your needs, there will be more favorable prices!