Social Meaning of Sawdust Pellet Mill
Fote Heavy Machinery is a modern machinery manufacturing enterprise, including researching, developing, production and marketing. With strong technical strength, advanced production technology and perfect after-sale service, we can manufacture wood pellet machine, sawdust pellet mill, rice husk pellet machine and packaged production plants and crushing plant.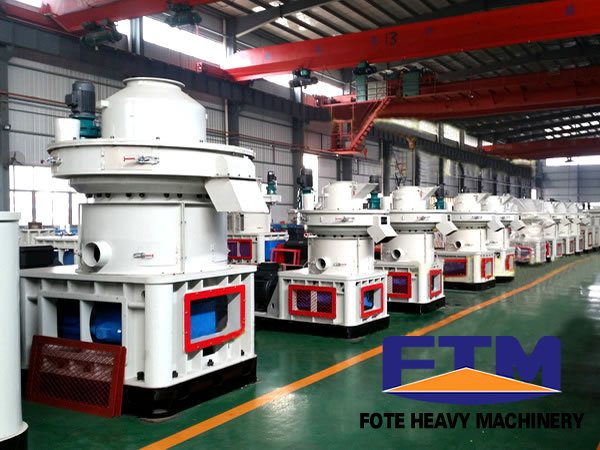 Biomass particle is a carbon- neutral fuel, which is a renewable energy can be used as gaseous, liquid or solid. Biomass particle can replace fossil fuel energy, and it has played an important role in controlling greenhouse gas emissions. China is a agricultural country, and the biomass resource is abundant and various. So Fote sawdust pellet mill has vast potential for future development.
Now, biomass energy industry has a certain scale in China. For biomass particle fuel, Fote Heavy Machinery has been a production base for biomass particle machine. As the largest briquetting enterprise in Henan province, Fote Heavy Machinery has attracted many customers from India, South Korea, Japan, Russia and so on. Biomass energy industry and related energy industry based on crop straws. Biomass energy is a high-grade ore with renewable capacity and widely application.
Fote has established cooperation with many large-sized enterprise and foreign customers. So, we have rich experience on production and after-sale service. For the repairs and maintenance of the briquette machine, we have summarized several points. Recycling and reusing of crop straws has great social meaning. Firstly, for energy safety, renewable energy can make un energy shortage; secondly, for environmental protection, worsening ecological environment will be greatly improved; thirdly, developing renewable energy conforms to scientific development perspective and energy saving policy. If you are interested in Fote sawdust pellet mill, please leave us a message. We will give you a response as soon as possible.
If you need the latest price list, please leave us a message here, thank you! We guarantee that your information will not be divulged to third parties and reply to you within 24 hours.
Tell us your needs, there will be more favorable prices!