Wood Pellet Press Increase Utilization Rate of Crop Straws
Shortage of conventional energy has affected the fast development of social economy. Moreover, there is a lot of carbon dioxide, sulfur dioxide and nitrogen oxides during the combustion process. As the forth energy resource, renewable energy has taken an important position. Energy shortage can be made up by supplying of biomass energy. Now, we have made great progress on the development of new energy, and we have made great contribution on environmental protection. With reliable structure and unique design, wood pellet press is the main product in Fote Heavy Machinery. The pellet machine has absorbed foreign advanced technology, choosing excellent single combination. A set of pellet mill is composed of crusher, elaborator, mixer, feeder and pellet machine. The pellet machine can realize automatic feeding and uniformly discharging.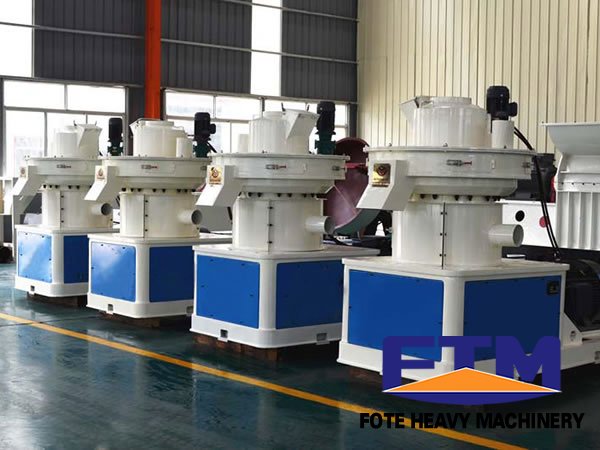 Production characteristics: pasting, curing, disposable granulation, particle size can be adjusted in accordance with customers' requirements. With smoothly surface and moderate hardness, the finished particles can be as livestock feed for pigs, cattle, sheep, rabbits, chickens, ducks and fish. Moreover, the biomass particle is often pelletized into organic fertilizer after mixing with livestock manure, sludge, fly ash, grass charcoal, zeolite, vermiculite. Compared to traditional production process, utilization rate of crop straws has been increased by 5 times. With high automaticity, Fote wood pellet press can produce wood particles sawdust particles.
As a new energy equipment, Fote wood pellet mill has been more and more popular in the international market. Forestry and agricultural residues have been fully utilized, such as straw, cotton stalks, corn stalks, peanut shells, hardwood, corn cobs, larch sawdust, rice husk. If you are interested in Fote wood pellet press, please email us. We will give you an answer as soon as possible.
If you need the latest price list, please leave us a message here, thank you! We guarantee that your information will not be divulged to third parties and reply to you within 24 hours.
Tell us your needs, there will be more favorable prices!