Small Pellet Mill is a Professional Equipment For Biomass Particle
In recent years, we have paid more and more attention on environmental protection. Our government has appealed the establishment of biomass particle plants to increase the farmer' income and reduce resource waste and air pollution. The finished biomass particles can be used in industrial production, replacing raw coal. Small pellet mill plays an important role in energy saving and environmental protection. With the fast development of industry, ecological environment has been destroyed. Fote small pellet mill can solve the environmental issue. Moreover, Fote pellet mill has made great contribution to the environmental issue. Many customers have visited many pellet mill enterprises before they came to Fote Heavy Machinery. In order to satisfy customers' requirements, Fote Heavy Machinery has been adjusting the price, quality, performance and after-sale service.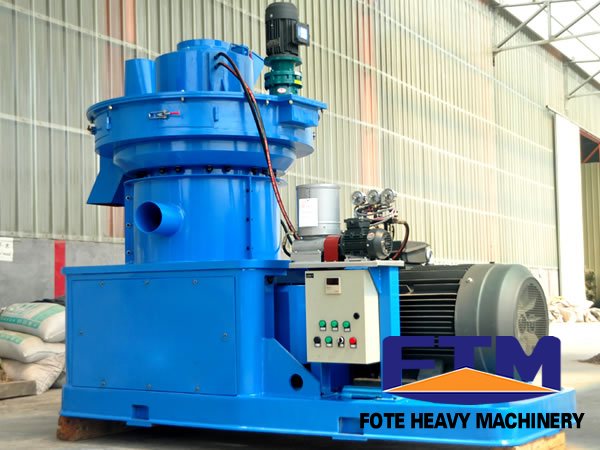 Our quoted price has been published on our official website, and you can inquire at any time. Moreover, our pellet mill can be used to produce all kinds of biomass fuels. Fote pellet mill can be used to improve utilization rate of biomass particles. As a professional equipment, Fote small pellet mill features advanced technology and broad market demand. With the increasing demand for new energy, biomass particles can be used to replace nonrenewable resources. In the future, biomass energy industry will face more opportunities and challenges.
As a professional equipment, Fote small pellet mill depends on technology development and scientific innovation. Fote small pellet mill has taken a certain position in the international market. Moreover, Fote small pellet mill has been well received by foreign customers. We can provide you unique design in accordance with your actual production condition. Please leave us a message, if you are interested in Fote small pellet mill.
If you need the latest price list, please leave us a message here, thank you! We guarantee that your information will not be divulged to third parties and reply to you within 24 hours.
Tell us your needs, there will be more favorable prices!