Structural Features of Straw Pellet Mill
Many livestock farmers feed some simple forage, so the growth rate of the livestock is very slow. With the development of technology, straw pellet mill has been widely used in many industries. You can produce compound feed by the straw pellet mill. The technology characteristics of the straw pellet mill: Powder materials and grass meal can be pelletized into particles without any adhesive. The moisture content of the finished particles is equivalent to the raw materials. If you use the straw pellet mill, the finished particles feature high hardness, smooth surface, internal curing and high absorption efficiency. Trypsin resistance factor in cereals and legumes has been transformed, which can improve the digestive absorption of the animals. A variety of parasite eggs and other pathogens have been wiped out, and digestive diseases will be reduced greatly.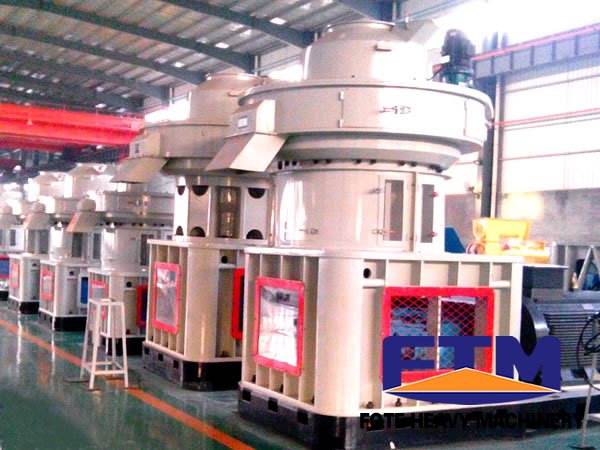 Fote straw pellet mill features simple structure, widely application, small space and low noise. The mixed forge can bring more economy profit than traditional feed. Most livestock farmers are familiar with the pellet machine, which has been popular in their daily production life. Many kinds of new biomass energy are produced by straw pellet machine. Now, let's talk about the market prospect of the pellet mill. In accordance with market requirements, we have researched a straw pellet machine for corn stalks, rice straw, sawdust, wood flour, wood chips and so on. The finished particles can be used in fireplaces, boilers, gasifiers, biomass power plants and so on.
As an agricultural country, there is abundant of wasted straws in rural areas. So, you can use the pellet machine to transform the crop straws into mixed feed, which can improve palatability and nutritional value. So the market prospect of pellet machine has been very important.
If you need the latest price list, please leave us a message here, thank you! We guarantee that your information will not be divulged to third parties and reply to you within 24 hours.
Tell us your needs, there will be more favorable prices!