Structural Features of Rice Husk Pellet Machine
The rice husk pellet machine can be used to pelletize crop straws, such as corn, wheat, cotton, and rice crop. Sawdust and leaves can be added in the forming chamber of the pellet machine, and the crushed materials can be pressed into particles. The finished particles can be used in heating and cooking of the family. Otherwise, the biomass particles can also be used as mainly fuel to replace coal and petroleum in industrial boiler and power plant, solving environmental pollution. Small pellet machine has many advantages, such as simple structure, small space, high efficiency, low consumption, widely application, safe and easy operation. The pellet machine can produce biomass particles without any adhesive. The machine is widely used in small and medium particle plant.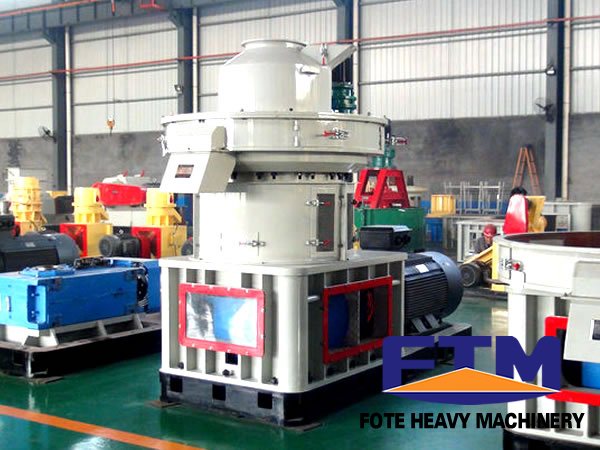 The crop straws can be pelletized into biomass particles under certain pressure. The finished biomass particles feature easy transportation and high combustion rate. As a mainly developing direction of biomass particles, biomass fuel has been popular in many industries. Promoting the low-carbon economy is a good project. Now, we will give a detailed introduction about the rice husk pellet machine. In order to utilize the crop straws in rural areas, Fote Heavy Machinery has combined structural features of traditional straw pellet machines, and we have researched a new rice husk pellet machine.
The farmers can pelletize the crop straws in accordance with crop resources. There is no doubt that biomass particles are very favor to the development and utilization of rural resource. By this way, Fote rice husk pellet machine features simple structure, low cost and easy operation. The pellet machine has been widely used in all kinds of crop straws. If you are interested in rice husk pellet machine, please email us. We will give you an answer as soon as possible.
If you need the latest price list, please leave us a message here, thank you! We guarantee that your information will not be divulged to third parties and reply to you within 24 hours.
Tell us your needs, there will be more favorable prices!