Core Competition of Sawdust Pellet Machine
Moisture content, humidity of the raw materials are significant factors. The moisture content should be less 20%, and the numerical value is just a reference. Different raw materials have different requirements, such as for pine, fir, eucalyptus, you should keep the moisture at 13%~17%. If you want to know the detailed information, you can contact our technist. Straw, twigs and paper have different performances and fiber structure. Proportion value of the mixed raw materials should be adjusted in accordance with professional formulations. Water and injection process will affect the hardness of particles.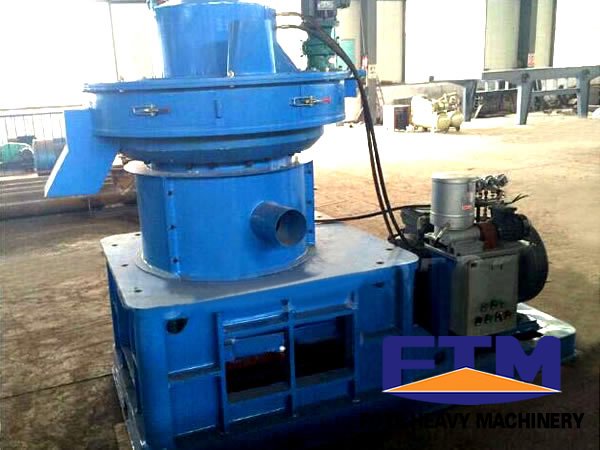 When you want to pelletize the mixed materials with a sawdust pellet machine, the material composition will affect forming rate. Biomass energy has been developing fast, so the sawdust pellet machine has suffered great chance and challenge. In recent year, international trade has been developing fast, competition has been increasingly fierce. Holding the policy of "Science and technology are primary productive forces", Fote Heavy Machinery has taken the first position in machinery industry.
For the development of wood pellet machine, from the primary flat mill pellet machine to the new high efficient sawdust pellet machine, the quality of pellet machine has been improved greatly. Technology development is the power source promoting the popularization of sawdust pellet machine.
Fote Heavy Machinery has been strict on the product process management and cost management. Fote sawdust pellet machine has been a core equipment in fierce competition. Sawdust pellet machine can be used as a pelletizing equipment, which has been widely used in many industries. Fote pellet machine has market advantages. Especially in biomass industry, sawdust pellet machine has been an indispensable equipment. If you are interested in Fote sawdust pellet machine, please email us.
If you need the latest price list, please leave us a message here, thank you! We guarantee that your information will not be divulged to third parties and reply to you within 24 hours.
Tell us your needs, there will be more favorable prices!