Straw Pellet Machine in the Residential Area
Fote straw pellet machine is an ideal equipment for pelletizing all kinds of straws, wood and grass. The pellet machine features reliable structure, durable, safe, reliable, easy operation, small vibration and high efficiency. The straw pellet machine is used in feed mill, farming mill, organic fertilizer plant, chemical plant. As the formed machine, Fote straw pellet mill has been popular in our customers. It can pelletize the branches, bark, straws and rice husk into sawdust. With less investment, low consumption, high efficiency and good economy profit, Fote straw pellet machine can realize uniformly particles.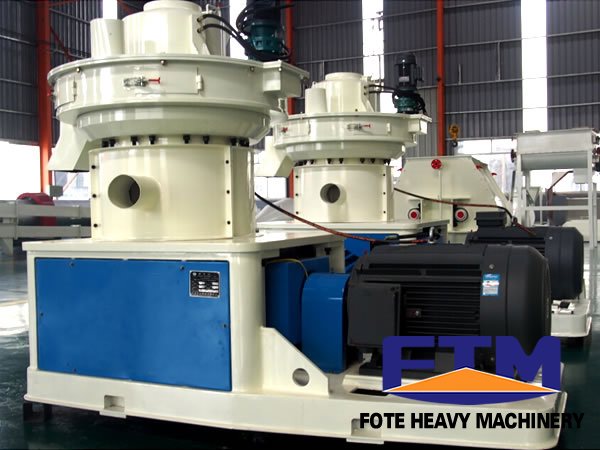 The finished particles produced by straw pellet machine can be used as fuel. So the storage of finished particles is very important. Damp particles can't be burnt fully. Now, let's talk about how to store the particle fuel to make sure its combustion performance. The biomass particles are packed in bags, which are often poorly ventilated. Moreover, you can adopt stockpiles and silos. After so many experiences and tests, we found that bagged biomass particles have the best combustion effect. So we hope we can give you some advises on the purchasing and using of the straw pellet machine.
The new enterprise must have a certain amount of capital scale to guarantee the smoothly operation of the production plant. Continuously operation, stability, high efficiency are several important factors affecting the operation of straw pellet machine. Fine processing of the components is an important factor affecting the particles quality. With the improving of living standard, residents have abandoned many damaged furniture, which can be pelletized into biomass particles. If the furniture can't be utilized, they will occupy much space.
If you need the latest price list, please leave us a message here, thank you! We guarantee that your information will not be divulged to third parties and reply to you within 24 hours.
Tell us your needs, there will be more favorable prices!