Increasingly Market Demand for Ring Die Pellet Mill
China is a big energy superpower, and an energy consuming country. Reusable energy and green materials have been the energy research of major project. Ring die pellet mill in Fote Heavy Machinery have above conditions. Fote pellet mill can feature environmental protection, energy saving, high output and less pollution. The biomass particles are the best replaceable energy materials now.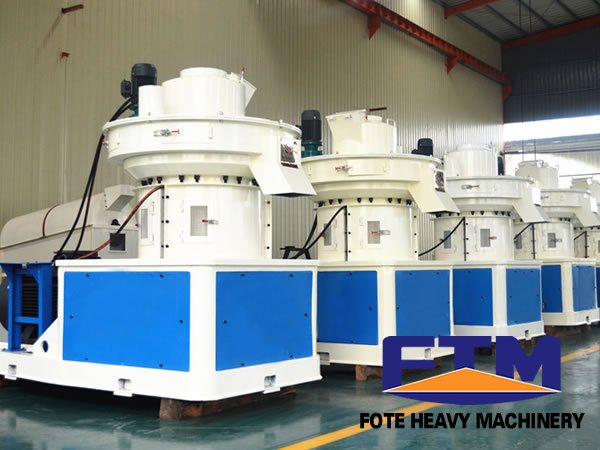 The raw materials are sufficient. The mainly raw materials include wasted wood chips and crop straws. The two kinds of materials have large output in our country every year. There is a large amount of wasted wood in construction, daily living and furniture industry. Environment will be polluted and renewable resource is wasted if the wasted wood is abandoned directly. In every autumn, there is a large amount of crop straw will be yielded. Farmers will burn the crop straw directly. By this way, environment will be polluted seriously. So, how to process crop straws has always been an important question. For the case, an equipment that can pelletize wood chips and crop straws into biomass particles is very important.
The demand for ring die pellet mill has been increased with the increasingly grain price. The wasted crop straw can be pelletized by the wood pellet machine and straw pellet mill. the finished particles can be sent to power plant to replace coal. By this way, you can reduce production cost, and more and more foreign customers have praised our ring die pellet mill. Due to the technology improvement of the ring die pellet mill, using scope of the ring die pellet mill is very widely. Many small and medium enterprises began to use the pellet machine. Some livestock farmer treat pellet mill as an important equipment in their production process.
If you need the latest price list, please leave us a message here, thank you! We guarantee that your information will not be divulged to third parties and reply to you within 24 hours.
Tell us your needs, there will be more favorable prices!