Fote Biomass Pellet Mill Has Been Reformed
Fote biomass pellet mill has absorbed technology essence of foreign wood pellet machine, and we have researched the unique assembly structure. The roller of biomass pellet mill is made of high alloy wear-resistant materials. Fote biomass pellet mill features unique design, reasonable structure, energy saving and long lifespan. Fote biomass pellet mill is the first stereotypes patented product, which has filled the blank of granulation vertical feeding in China. Fote biomass pellet mill can be used to pelletize difficulty bonding materials.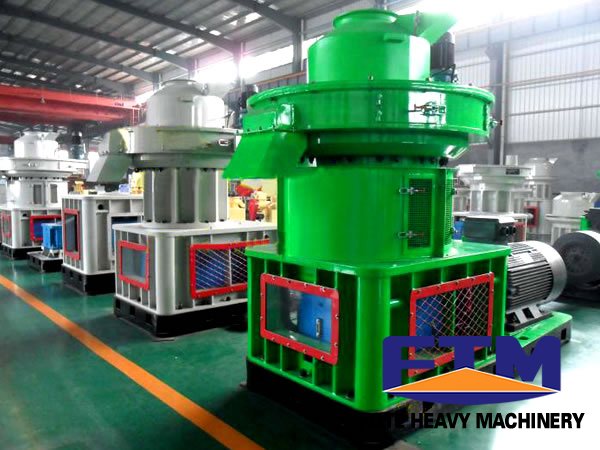 Fruit shell, like sunflower seed shells and peanut shells; wood waste, like branches, tree trunk, bark; chemical raw materials, like rubber, cement, ash; all of the materials can be pelletized into biomass particles. Fote biomass pellet mill can be used in power plants, feed mills, wood processing plants, fuel plants, fertilizer plants, chemical plants and so on. The biomass pellet mill is an ideal compression molding equipment with less investment, fast profit and risk-free. In Southeast Asia, there is abundant natural resource and wide stretch, which is suited to the biomass pellet machine. As an agricultural country, we have many kinds of crops. Rice, corn and wheat are the mainly crops, and their straws are mainly resources for the biomass energy.
Fote biomass pellet mill can pelletize varies straw, peanut shells, sawdust, twigs, bark into biomass particles. Due to the poor condition of the biomass pellet mill, you need make some improvement and strength on the structure of the pellet mill. You must have necessary using and maintenance knowledge to improve the stability and production efficiency of the pellet mill. Our technist can provide you a personalized design of the biomass pellet mill. If you are interested in our biomass pellet mill, please email us.
If you need the latest price list, please leave us a message here, thank you! We guarantee that your information will not be divulged to third parties and reply to you within 24 hours.
Tell us your needs, there will be more favorable prices!