Sawdust Pellet Machine Adopts Biomass Curing Technology
Fote Heavy Machinery can realize researching, developing, manufacturing, and exporting. Our mainly pellet machine includes crusher, mixer and dryer. Our biomass energy is based on biomass particles, utilizing the wasted materials into valued particles. Fote sawdust pellet machine advocates rural industry and circular economy. The finished biomass particles have been exported to Italy, South Korea, America and Australia.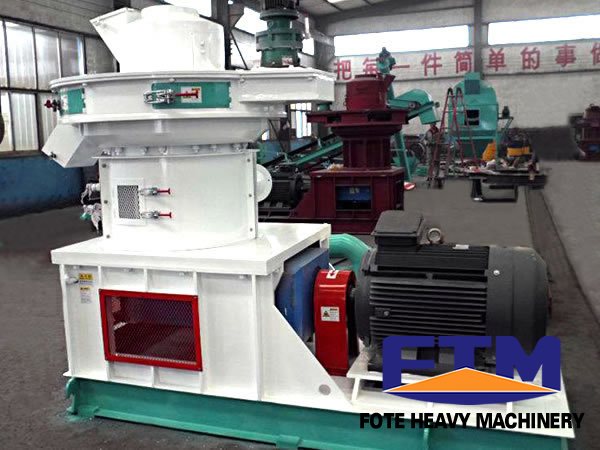 Fote sawdust pellet machine, biomass pellet machine, wood pellet mill, dryer and crusher have been exported to many countries and areas in the world. In a world, sawdust pellet machine is a booming industry in our society. We have to find a new energy resource to replace petroleum to promote agricultural industrialization. The pellet machine can bring a new way to make wealth.
The finished particles are featured with high density, uniform, smooth appearance, no crack and so on. All of the indicators have reached international standards. The new wood pellet mill and sawdust pellet machine are our patented products, which hold many core technologies. The new sawdust pellet machine has rich experience and high quality. We can consider customers' requirements and design a personalized pellet machine in accordance with customers' real conditions. We can design the sawdust pellet machine with the output of 1-26 tons. As a complete set of equipments, sawdust pellet machine can be used to pelletize wood, bamboo shavings, rice husk, sawdust and so on.
The new sawdust pellet machine has introduced matured biomass curing technology, and adopts independent researching innovation. The sawdust pellet machine can be used to different kinds of biomass materials and forestry waste, such as: sawdust, wood shavings, wood trim and so on. If you are interested in our sawdust pellet machine, please email us. Our technist will contact you as soon as possible.
If you need the latest price list, please leave us a message here, thank you! We guarantee that your information will not be divulged to third parties and reply to you within 24 hours.
Tell us your needs, there will be more favorable prices!