Production Process of Straw Pellet Machine
With the comprehensive management of energy and environment, stoves biomass particles have been installed in luxury villas or house in big cities. In recent future, the convenient, energy saving green energy has been hot product in the supermarket and multiple shops.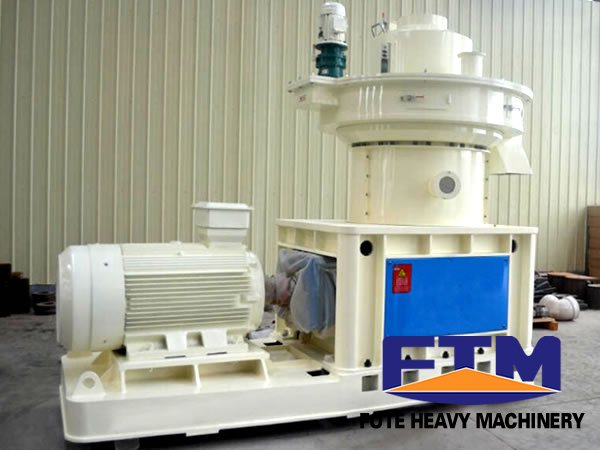 The straw pellet machine can be used to utilize many kinds of raw materials, such as corn stalks, wheat straw, rice straw, peanut shells, corn cob, cotton stalks, soybean pole, chaff, weeds, twigs, leaves, sawdust, bark and so on. The raw materials can be pelletized into particles after crushing, densification, pressing and forming. Biomass particles are processed through pressure and ring mold under normal temperature. The density of raw materials is about 110-130kg/m3, and the density of finished particles is 1100kg/m3. The finished particles are easy to transport and store, and the combustion performance has been improved greatly.
The production process is collecting, crushing, drying, pelletizing and packing. Due to different harvest periods, you should store a large amount of raw materials. The finished particles shouldn't be packed immediately. After 40 minutes, you can pack the particles into bags. The finished particles feature high capacity, small volume, flame –resistance, easy convenient and transportation. The volume of finished particles is 1/30~40 of raw materials. The proportion of finished materials is 10~15 times of raw materials. Calorific value is 3400-6000 calorie, and the finished particles are solid fuel.
The crop straws can be used as directly fuel in rural areas. By this way, the straws can't be fully utilized and pollute the environment. Environment pressure can be reduced greatly. If you are interested in our straw pellet machine, please email us. We are looking forward to your visiting.
If you need the latest price list, please leave us a message here, thank you! We guarantee that your information will not be divulged to third parties and reply to you within 24 hours.
Tell us your needs, there will be more favorable prices!