High Eficiency of Mini Wood Pellet Mill
Fote Heavy Machinery is a professional pellet mill enterprise, which can design and produce. Having been exported to many foreign countries, Fote mini wood pellet mill is highly praised by many foreign customers. We have more than more than ten production lines. Our output of biomass particles can be 0.3million tons. The pellet machine can bring good economic and social profit, providing ideal production base. Mini wood pellet mill is a new, environmental straw pelletizing machine, which is featured with high efficiency and anti-friction.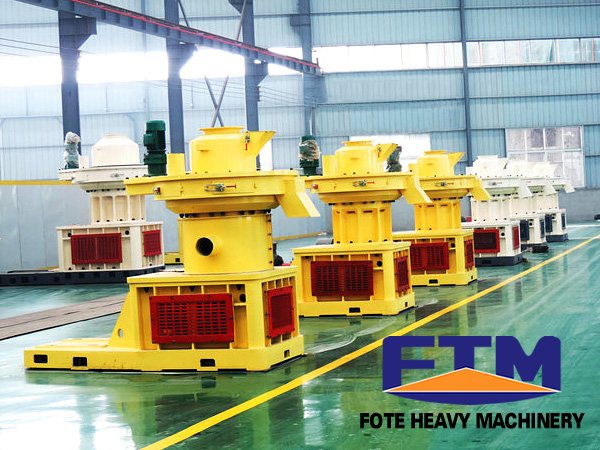 In order to realize continuously production, the mini wood pellet mill is made of quality wear-resistant materials. The wood pellet machine is used to pelletize the materials, whose moisture content is about 30%, such as straw, sawdust, bagasse, weeds and so on. You can produce biomass particles under appreciate pressure and temperature. The finished particles feature high density, high calorific value, low cost and easy convenient and storage. The finished particle can be used to replace firewood, coal and gas, and it has been widely used in stoves, heaters, hot water boilers, drying oven and industrial boilers.
The finished particles are the newest environmental power. Fote Heavy Machinery is a professional pellet machine enterprise, which locates in Zhengzhou. Holding high starting point, high positioning and high standards, we introduced the most advanced technology and professional machinery experts. We adopt first class production technology to make sure the high quality of the wood pellet machine. Fote Heavy Machinery can manufacture and sale many kinds of mini wood pellet mill, such as biomass pellet machine, feed pellet mill and ancillary equipments. Moreover, we can provide you vertical ring die pellet mill, crushers, chaff cutter, grinder and cooler.
If you need the latest price list, please leave us a message here, thank you! We guarantee that your information will not be divulged to third parties and reply to you within 24 hours.
Tell us your needs, there will be more favorable prices!