Wood Pellet Press Can Produce New Biomass Energy
Fote wood pellet press has many advantages, and the finished particles feature heavy, small volume, flame-retardance and easy to transport and storage. Volume of The finished particles is 1/30~40 of the raw materials. Specific gravity of finished particles is 10~15 times of raw materials. Calorific value of the finished particles can be 3400~6000 calorie. The application of wood pellet press: the finished particles can be used in heating, living stove, hot water boilers, industrial boilers, biomass power plants to replace firewood, coal, fuel oil, liquefied petroleum gas.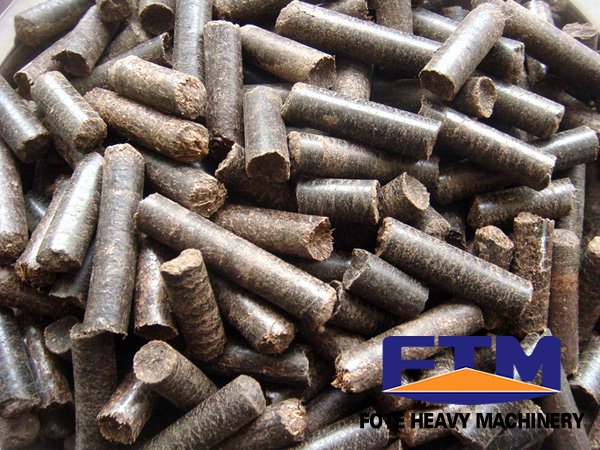 Fote Heavy Machinery is a briquetting enterprise, which can reduce environmental pollution, improve energy cleanliness. Our new wood pellet press can be used to pelletize sawdust, straw, wastes into biomass particles. The raw materials have widely material source. Biomass energy replacing the traditional energy will be irreversible developing trend.
With the comprehensive management of energy and environment, boilers of biomass energy have been installed in luxury villas or residential. In recent future, the convenient, energy saving and pollution-free hot products will appear in the supermarket and stores. With the fast development of social economy, energy and ecology issues have been paid more and more attention. Energy shortages and insufficient power will effect economy development. In nowadays, the mainly factor influence our survival and development is ecological damage. Utilizing the biomass fuel can reduce environmental pollution. Wood pellet press can solve environmental pollution from traditional straw burning. So, Fote wood pellet press has been a hot product in recent years. If you are interested in our wood pellet press, please email us. We will give you an answer as soon as possible. We are looking forward to your visiting.
If you need the latest price list, please leave us a message here, thank you! We guarantee that your information will not be divulged to third parties and reply to you within 24 hours.
Tell us your needs, there will be more favorable prices!