Small Pellet Mill in Rural Areas
Fote small pellet mill can promote the development of market economy. Firstly, you should make sure the energy supplying in rural development. Crop straws play an important position in rural farming. All of the crop straws can be pelletized into new energy particles, which can make sure sustainable development of rural economy.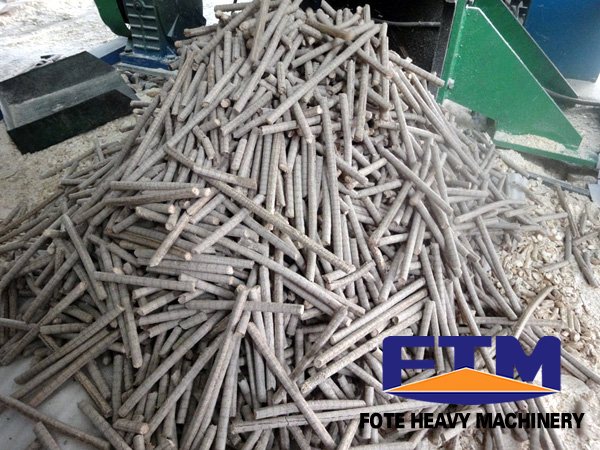 During the rural development, small pellet mill can be used to pelletize straw, branches, tree trunk, waste wood into high combustion rate energy. In rural areas, many farmers use biogas as family energy, which can't be fully used. But biomass particles can be fully utilized. In China, our government has provied lots of supporting and encouragement to the pellet mill development. At the same time, planting industry can promote the development of new energy resource. Green energy and farming will be developing fast, which will be a magnificent blueprint in our future development.
Biomass power plant will be widely used in international market. Small pellet mill can guarantee the materials supplying for biomass power plant. Moreover, power plant can save many labor power on a certain extent. In the future, small pellet mill has been upgrading continuously. The finished particles can be used as fuel and feed in many areas. Most of them are used as fuel, and many people think that the new energy can realize the same result with coal. Moreover, the raw materials of the small pellet mill are sawdust, wood chips and crop straws. If you have some special requirements, please contact us. Our technist can give you a personalized design for you in accordance with your real conditions. Please email us, if you are interested in our pellet machine.
If you need the latest price list, please leave us a message here, thank you! We guarantee that your information will not be divulged to third parties and reply to you within 24 hours.
Tell us your needs, there will be more favorable prices!