Wood Pellet Mill Plant Has Been a Hot Equipment
Fote wood pellet mill plant can be used to agricultural and forestry waste (such as wood chips, straw, sawdust, bagasse). The raw materials can be pelletized into biomass particles through crushing, drying and extruding. With rapid consumption, ecological environment has been continuous worsen. All of the countries, especially major energy consuming countries pay attention to new energy development and renewable energy. We put a lot of investment to promote the technology development of wood pellet mill plant. As a new energy situation, biomass energy can be transformed into three kinds of forms, such as gas, solid and liquid. Biomass particles have two-way cleaning actions, which have received widely attention from most countries.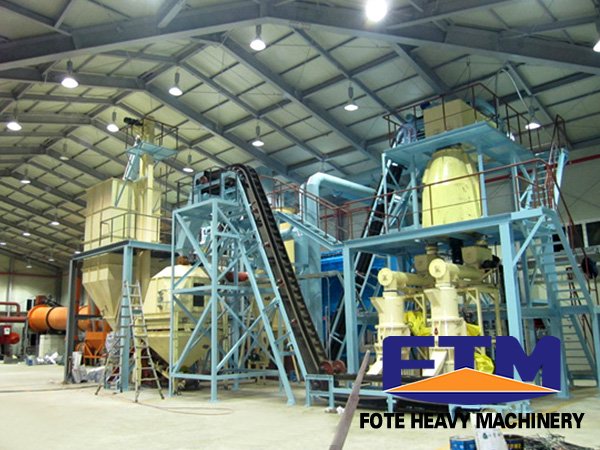 Wood pellet mill plant and sawdust pellet machine are mainly aimed to wasted wood sawdust and pellet. There is a large amount of wasted sawdust in construction waste, household waste, and furniture industry. If the wasted sawdust is abandoned, environment has been polluted and renewable resources are wasted. The processing of crop straws has been very important in our machinery industry. The finished particles produced by Fote wood pellet mill plant can be used as new energy in power plant to replace coal. So, more and more customers has purchased our wood pellet mill plant.
Environmental issue has been a hot issue receiving attention. Greenhouse effect has been seriously. The wood pellet mill plant has been widely used at home and abroad. Fote wood pellet mill plant is featured with environmental protection. It is our honor if you can visit our production base. Continuously developing and innovation of pelletizing technology have laid the foundation for matured market. As the qualified fuel, biomass particles will be hot production in our market.
If you need the latest price list, please leave us a message here, thank you! We guarantee that your information will not be divulged to third parties and reply to you within 24 hours.
Tell us your needs, there will be more favorable prices!