Wood Pellet Machine Adopts Core Technology
After introducing, imitation, absorption and self-design, Fote wood pellet machine has been widely applied in the particle production process. Among them, the most popular pellet machine is ring die pellet machine and wood pellet machine. Due to the boundedness of wood pellet machine, the pellet machine hasn't been widely applied in many feed industries. With its simple structure, easy flat die manufacturing and convenient maintenance, Fote wood pellet machine has been in feed production. Except the feed production, Fote wood pellet machine can be also be used in industrial and agricultural production process.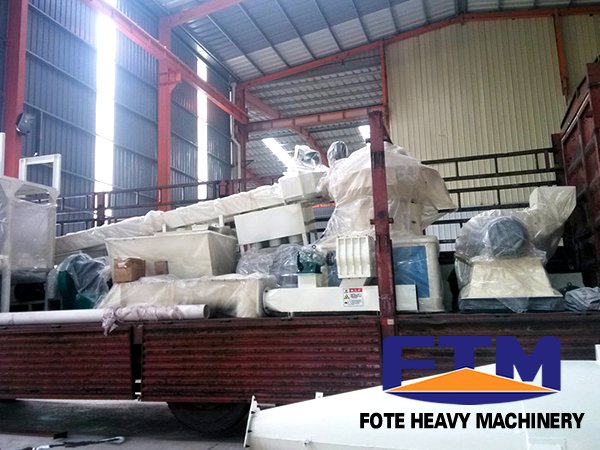 The efficiency wood pellet machine has absorbed core technology from foreign pellet machine. the heart part is featured with "floor mold". And the pressure wheel adopts high-alloy wear-resistant materials. The integrated design features unique design, reasonable structure, lowering energy efficient, long lifespan. As the stereotypes patented product, Fote wood pellet machine has filled in the blanks of national vertical ring die pellet feeding.
The wood pellet machine is suited to all kinds of difficulty bonding materials, such as rubber, cement, ash, rice husk, sunflower seed shells, peanut shells, twigs, tree trunk, bark and so on. The wood pellet machine is widely used in feed mills, wood processing plants, fuel plants, fertilizer plants, chemical plants and so on. As an ideal dense compression molding equipment, the wood pellet machine is featured with small investment, quick, risk-free investment.
In rural areas, biomass energy is used as primary energy, and the farmers adopt traditional stoves. But the conversion efficiency is just 10%~20%, which results serious waste and air pollution. The crop straws can be 600 million tons in China. If they can be used rationally, biomass energy can be a useful method solving energy shortage.
If you need the latest price list, please leave us a message here, thank you! We guarantee that your information will not be divulged to third parties and reply to you within 24 hours.
Tell us your needs, there will be more favorable prices!