Wood Pellet Mill Machine in Agricultural Countries
The wood pellet mill machine can be used to produce many kinds of materials, such as sawdust, straw and chaff. The new pellet machine features high output, low consumption, low noise, few failures, continuously production and fatigue resistance. We adopt cold molding and extrusion molding technology. Moreover, the whole body of the wood pellet machine is made of special high-quality materials and advanced gear coupling. The surface of pellet mill machine is featured with compact structure. The core equipment adopts high quality alloy wear-resistant materials, using German vacuum furnace heat treatment.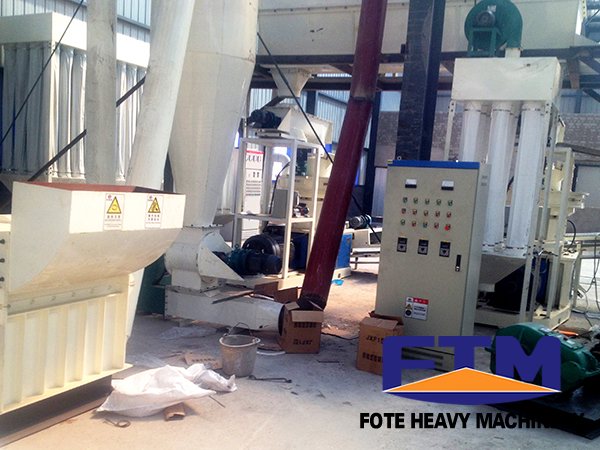 In accordance with market requirements, we have designed a pellet fuel machine, aiming to corn stalks, rice straw, sawdust, wood flour, sawdust and so on. The finished particles can be used in fireplaces, boilers, gasifiers and biomass power plants. As a kind of biomass energy, the corn straws particle has rich moisture and utilized chemical content, and it can be used as feed for livestock.
As an agriculture country, we have a lot of wasted straw in the countryside, which can be transformed into protein feed. With highly palatability and nutritional value, biomass feed has created a new industry for livestock feeding. Through a certain temperature and pressure, the rice husk pellet machine can pelletize the scattered straws into biomass particles.
The finished products are featured with rod, massive and granular. Quality of the particles is equivalent to medium intermediate bituminous, which can be burnt directly. Combustion performance has been improved obviously. The finished particles can be stored efficiency. In recent years, biomass particle has received widely attention from home and abroad. If you are interested in our rice husk pellet machine, please contact us. We will give you an answer as soon as possible.
If you need the latest price list, please leave us a message here, thank you! We guarantee that your information will not be divulged to third parties and reply to you within 24 hours.
Tell us your needs, there will be more favorable prices!