Great power of Fote Straw Pellet Mill
The straw pellet mill need sufficient raw material, and Fote straw pellet mill is mainly aimed to wasted wood and straw. There is a large amount of wasted wood in construction waste, household waste and furniture industry every day. If all of these wasted woods are abandoned, environment will be polluted seriously and renewable resource will be wasted. In every autumn, a large amount of crop straws will be produced. The farmers often burnt the straws directly, and the method will pollute environment. So the processing method of crop straws has been a thorny problem. Fote straw pellet mill has been very important in nowadays.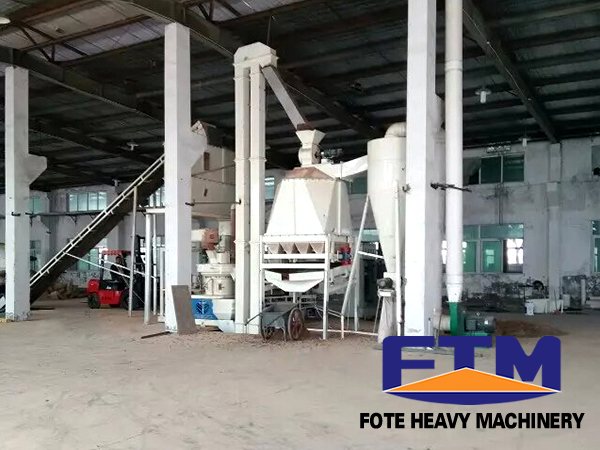 The demand for sawdust pellet machine has been largely, and grain price has been higher. The wasted crop straws can be utilized by straw pellet mill and wood pellet machine. The finished particles can be used as livestock feed. Otherwise, the finished sawdust and straw particles can be used as new resource in power plant to replace coal. Production cost will be reduced largely and more and Fote straw pellet mill has been received by more and more foreign customers.
The utilization and development of renewable resource has received more attention from our customers. As the only clean energy, biomass energy has been popular in many countries. Accounting for 14% of energy consumption in the world, biomass energy has been the forth energy after coal, petroleum oil and natural gas. The utilization methods of the biomass energy can be divided into three: directly combustion; biomass exchanging and thermochemical conversion technology. The finished particles feature small volume, and energy density has been enlarged. If you are interested in our straw pellet mill, please contact us. We will give you an answer as soon as possible.
If you need the latest price list, please leave us a message here, thank you! We guarantee that your information will not be divulged to third parties and reply to you within 24 hours.
Tell us your needs, there will be more favorable prices!