High Returns of Ring Die Pellet Mill
With the continuously development of social economy, energy resource has been shortage. Many people in the world have paid more attention to the energy issues. So, utilization and conversion rate of energy resource has been increased. Environmental protection has been our first issue. In recent years, a new biomass energy development has been approved by developed countries in Europe. Fote ring die pellet mill has unique production principle, which can pelletize the wasted rice, wood chips, residual branches into particle fuel with high density.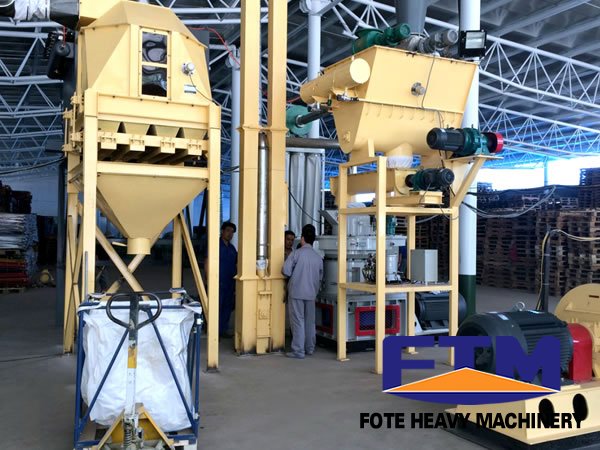 As we know, plant-based particle is the most environmental fuel. The ring die pellet mill can process all kinds of wasted plant and save energy resource. Compared to traditional kerosene fuel, the finished particle fuel can reduce emissions discharge. The ring die pellet mill can ease energy crisis and protect ecological environment. We can make sure that the pellet mill will be widely used in near future.
Otherwise, the particles produced by Fote Heavy Machinery can be used as livestock feed, the particle feed features digestible, easy feeding, less loss. Experiments show that the ring die pellet mill can reduce 0.2kg consumption for finished particle one kilogram. Dry powder features poor palatability and dusty, causing respiratory diseases. The particle feed is relatively expensive, and particle size will affect digestion.
For the nutrition, you can control the nutritional ingredient by yourself. You can reduce feeding cost. Your livestock can eat fresh feed for anytime. For all these favorable factors, more and more livestock farmers choose Fote ring die pellet mill. The pellet machine features easy operation, reliable performance and good economic profit. The common crop straws, such as rice, corn, sorghum, peanuts bar, peanut shells can be pelletized as particle feed.
If you need the latest price list, please leave us a message here, thank you! We guarantee that your information will not be divulged to third parties and reply to you within 24 hours.
Tell us your needs, there will be more favorable prices!