Biomass Pellet Mill Overcomes the Traditional Defects
The requirements for biomass pellets have been higher and higher, and traditional biomass pellet machine can not meet the requirements. In recent years, Fote biomass pellet mill has been approved by many foreign customers with its high output, good pellet formability, less wear and high conversion rate.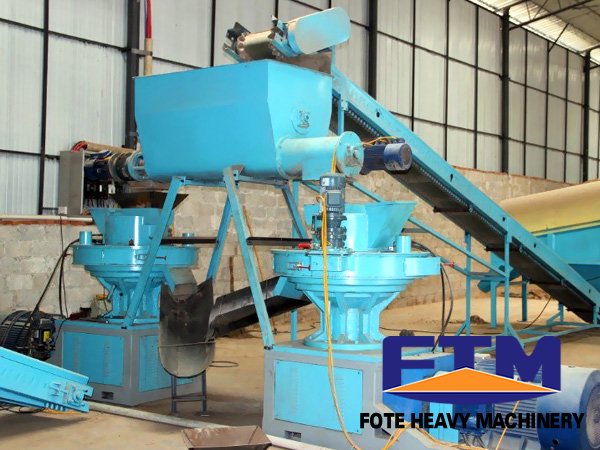 During the whole process of particle feed, process technology will influence the hardness of the particle feed except the feed formulation. You can control the hardness of the particle feed in the following methods: 1. In general, the finer of the raw materials, starch will be more gelatinized. Adhesion action will be stronger, hardness of the pellets will be higher. In accordance with the production performance and die mold size, you can adjust the particle size.
You can choose suitable compression ratio mold to produce suitable particles. Moreover, you can adjust cutter position to keep suitable particle length, and then hardness of the particle can be kept consistent in the same. Ordinary steel mold and stainless steel mold have different in the finished particles.
Adopting high precision gear, biomass pellet mill can solve difficult granulation and poor results of the biomass crude fiber. Ring die adopts quick release hoop, whose output is 15% higher than belt drive. The feeder adopts inverter speed feeding to make sure the uniformly feeding. Stainless steel door cover and chute adopt international advanced technology to make qualified mold suited to all kinds of materials.
With low output, traditional biomass pellet mill is easy worn, and the finished particle is rough. Fote biomass pellet mill has overcome all of the disadvantages, and production efficiency has been increased. The finished particles feature beautiful shape and fine. Otherwise, lifespan of the biomass pellet mill has been prolonged.
If you need the latest price list, please leave us a message here, thank you! We guarantee that your information will not be divulged to third parties and reply to you within 24 hours.
Tell us your needs, there will be more favorable prices!