Wood Pellet Machine Adjusts Feed Formulation
Choosing a regular manufacturer can make sure that your wood pellet machine is qualified equipment. Fote Heavy Machinery has always adhered "quality first and integrity-based." The company is on a mission to "green energy, green life" aiming to research the biomass machinery. By producing green machine, we proposed green energy in our daily life.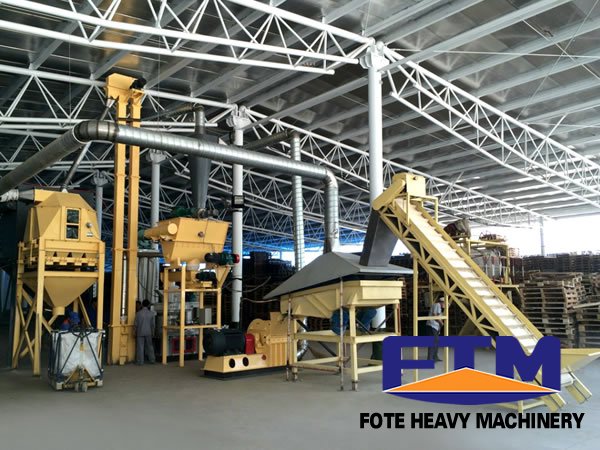 On the other hand, Fote wood pellet machine is suited to pelletize all kinds of particle feed. Increasing of feed cost has prompted all of the feed conversion efficiency. Moreover, for the feed materials, the developed production technology can provide us new particle feeds. By this way, our feed formulation will be changed. Due to price increasing of cheap feed, the feed formulation for monogastric animals (for the pig) and ruminants will be changed. Increasing feed conversion efficiency will be more and more important, and the application of wood pellet machine will be more and more meaningful.
Firstly, conversion efficiency has been greatly improved. Secondly, you have greater freedom of choosing. Thirdly, you can install the same production line with less cost, and your production efficiency has been improved. With a wood pellet machine, feed production line will be a competitive industry.
By the wood pellet machine, you can control the nutrition content by yourselves. Otherwise, if you have a small wood pellet machine, your livestock can eat fresh feed. Fote small pellet machine features economical, practical, small investment and big gains. You can add required protein, vitamins, minerals into the particles. The livestock farmers can choose suitable breeding standards in accordance with your specific circumstances. If you need, we can provide you a scientific and health feed formulation.
If you need the latest price list, please leave us a message here, thank you! We guarantee that your information will not be divulged to third parties and reply to you within 24 hours.
Tell us your needs, there will be more favorable prices!