Small Wood Pellet Mill Eases Energy Shortage
Southeast Asia is an agricultural developing district, and a good deal of crop straws can be transformed into protein feed. Small wood pellet mill breaks new ground for the development of livestock feeding. So the Fote small wood pellet mill has widely market prospect. The application of small wood pellet mill can reduce production cost and environmental pollution.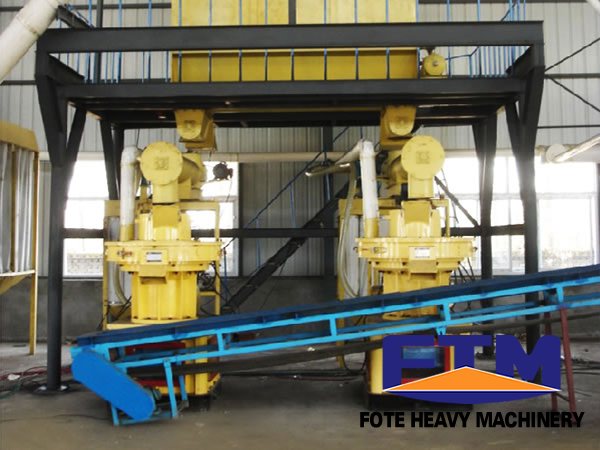 Fote small wood pellet mill can solve plant waste problems in city and country, increasing multipurpose utilization rate of the straws and providing clean fuels to industrial production, biomass power generation, restaurants hotels, residential and so on. In accordance with the market requirements, we have researched many kinds of pellet machines for corn stalks, rice straw, sawdust, wood flour, sawdust and so on. The finished particle is widely used in fireplaces, boilers, gasifiers, biomass power plants and so on. Otherwise, many crop straws have rich nutrition content and utilized chemical composition, which can be the feed for livestock.
The biomass fuel comes from green plant, which absorbs carbon dioxide during the photosynthesis. The biomass fuel is called zero emission energy. Promoting the small wood pellet mill can produce a large amount of biomass fuel to replace coal. As a result, carbon oxides and nitrogen oxides will be greatly reduced. Fote pellet machine has made great contribution to the energy structure improvement and relieving the environment pressure.
Now, pellet machine is unprecedented popular in the machinery market, receiving strongly support from the government. The finished biomass particles can ease energy shortage. We have established cooperation with foreign customers from Germany, India, Thailand, Korea, Japan, the United States, Canada. If you are interested in our small wood pellet press mill, please contact us.
If you need the latest price list, please leave us a message here, thank you! We guarantee that your information will not be divulged to third parties and reply to you within 24 hours.
Tell us your needs, there will be more favorable prices!