Sawdust Pellet Machine Improves Digestion of Nutrients
In order to improve utilization value of the straw, cotton stalks, sawdust, wood chips, Fote sawdust pellet machine plays important role in the renewable industries. In the production of the new green energy, sawdust can reduce the harmful gases to the least. The pellet machine can explore their potential energy to produce different specifications. you should pay attention to different considerations in your production process.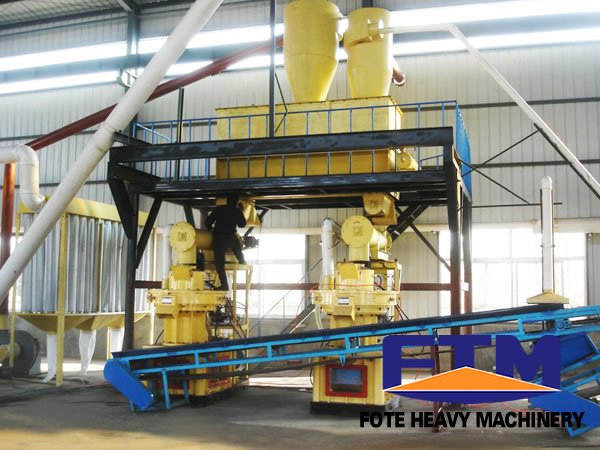 The sawdust pellet machine can avoid nutritional imbalance because of dietary choosiness of the livestock. In daily feeding, many farmers are worried about the dietary choosiness of the livestock, who always choose the fine feed in the mixed powder. But the sawdust pellet machine can pelletize all kinds of straw materials into particle feeds. So the livestock have to eat all of the feed.
The long-term chewing will increase the digestibility of the feed, and a large amount of amylase will produced in mouth cavity. The feed will be fully mixed with saliva, stimulating intestinal peristalsis and increasing digestibility of the nutrients. Fote sawdust pellet machine is mainly used to pelletize straw, peanut shells, sawdust, twigs, bark and so on. In general, the working environment of the sawdust pellet machine is very tough, so you have to do certain optimizing and strengthen. At the same time, the operators must have a good knowledge about the using and maintenance
Due to several machines can operate at the same time, feeding and discharging can be finished by the automatic conveyor. Artificial strength will be reduced, and overload operation will be avoided. If you are interested in our sawdust pellet machine, please email us. We are looking forward to your visiting.
If you need the latest price list, please leave us a message here, thank you! We guarantee that your information will not be divulged to third parties and reply to you within 24 hours.
Tell us your needs, there will be more favorable prices!