Fote Designs the New Wood Pellet Press
The new wood pellet press can pelletize all kinds of sawdust and rice husk. It can realize cooling, pressing and pelletizing. Fote wood pellet press has nice surface and compact inner structure. The new wood pellet press features high output, low energy consumption, low failures and continuous production. The wood pellet press adopts special high-quality materials and advanced gear coupling. The important parts is made of high quality alloy steel. Using German vacuum furnace heating technology, the lifespan of wood pellet press is 5-7 times longer than traditional equipments. The wood pellet press can solve difficulty pelletizing of biomass crude fiber. Ring mold adopts quick release hoop type.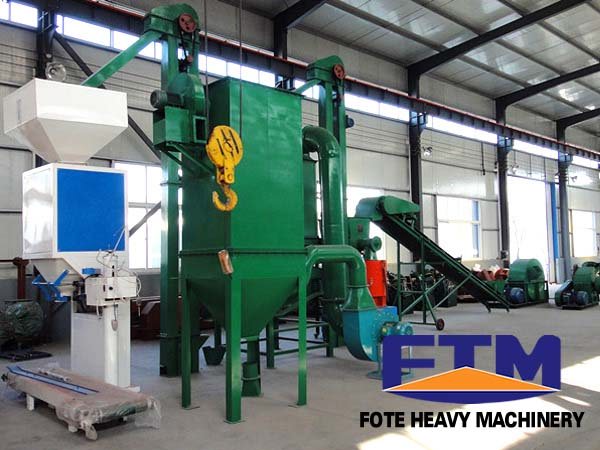 The automatic feeder can realize uniform feeding. Stainless steel door cover, chutes and feeders adopt international advanced manufacturing process. If you have some special requirements, we can adopt qualified mould in accordance with your actual situation to prolong the lifespan and improve machine quality. With the increasing of the production requirements, the traditional wood pellet machine can't satisfy your requirements. In recent years, with high output, little worn and high conversion rate, Fote wood pellet machine has been recognized by more and more customers.
As we all know, traditional wood pellet machine is easy worn. The finished particles are rough and nonuniform, and they are mostly produced in individual workshop. Fote wood pellet press overcomes some disadvantages in traditional pellet machine. The finished biomass particles feature beautiful and fine shape. The new biomass fuel has received praise and recognition. Many manufactures has invested a large amount of money into researching, developing and producing. If you are interested in our wood pellet machine, please contact us.
If you need the latest price list, please leave us a message here, thank you! We guarantee that your information will not be divulged to third parties and reply to you within 24 hours.
Tell us your needs, there will be more favorable prices!