Biomass Pellet Mill is a Powerful Equipment Increasing Feed Quality
Many customers are familiar with biomass pellet mill, which has been approved by many foreign customers. Many kinds of biomass particle fuel are produced by our biomass pellet mill. Fote biomass pellet mill has widely market prospect. According to customers' requirement, we have researched biomass pellet mill, wood pellet mill and ring die pellet mill. The finished particle fuel can be used in fireplace, gasifier, boiler and biomass power plants. As a renewable resource, cornstalk has rich nutrition and microelement, and is can be raw materials of livestock.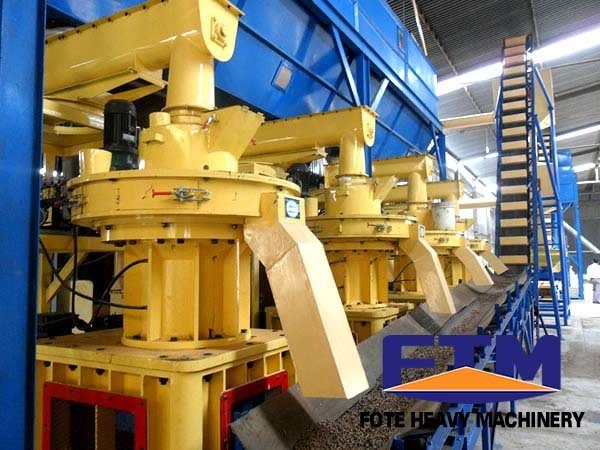 Mash feed and grass meal can realize pelletizing without annex solution. The moisture content of the finished particles is equivalent to the raw materials. And the finished materials are easy to be stored. If you use the biomass pellet machine, the finished particle feed is hard, smooth and inner cured. Moreover, the biomass feed has high nutritive value. During the production process, trypsin inhibitor in beans has been changed, reducing bad effect and killing the parasitic ovum and pathogenic microorganism. The biomass pellet machine features simple structure, widely application, small field area and low noise. The particle feed for aquaculture animal has higher economic profit than mixing powdery feed.
During the production process, you should check the drive disk assembly. If the fasteners is loose, or over-heat of the bearing, you should atop the machine and figure out the cause. You should check the oil level in reducer casing and other lubricants equipments. If you find oil spilling, or too low oil level, you should add the lubricating oil timely. In general, lubricating oil should be changed every month. If you are interested in our biomass pellet machine, please contact us. We will give you an answer as soon as possible.
If you need the latest price list, please leave us a message here, thank you! We guarantee that your information will not be divulged to third parties and reply to you within 24 hours.
Tell us your needs, there will be more favorable prices!