We Can Design Personalized Briquettes Machine
Fote Heavy Machinery is a professional briquettes machine enterprise. If you want to purchase briquettes machine, we can offer you a favourable price and reliable quality. Since the establishment, we always insist high quality. We have good after-sale service, reliable quality and price.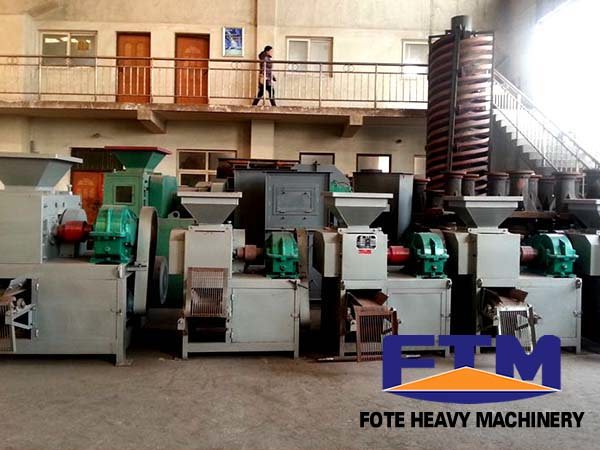 The application of briquettes machine is widely, and many customers want the Fote briquettes machine. As an advanced and environmental equipment, briquettes machine is used to many materials, such as magnesium powder, slag, iron, lime, coal and so on. The finished materials iare featured with convenient transporting, storage and energy cycling. The briquettes machine can reduce energy consume and protect environment, conforming to recycling economy and sustainable development.
The distance between two rollers of briquettes machine is two large, which may result not enough pressure. The finished coal briquettes are easy to be broken. So, you should adjust the distance between the two rollers. The coal briquettes will affect pellets strength. Different shapes of the coal briquettes need different production process. Depth of the coal briquettes is different in accordance with your requirements. So, you have to choose right briquettes machine. Briquetting strength depends on different forming methods. In general, Fote briquettes machine can realize automatic adjustment, so the finished briquettes are uniformly. The rollers of coal briquettes are not reliable, and the ball socket must be larger than 3 cm.
Many customers know something about our company on the website, and compared our briquettes machine with other congeneric products. At last, they choose Fote Heavy Machinery as their supplier. From design, materials and production, we provide all of the schemes in accordance with customers' requirements.
If you need the latest price list, please leave us a message here, thank you! We guarantee that your information will not be divulged to third parties and reply to you within 24 hours.
Tell us your needs, there will be more favorable prices!