Fote Wood Shavings Pellet Mill With Unique Design
Fote wood shavings pellet mill gets essence from foreign machines. Pinch rollers adopt wear-resistant materials with unique design, reliable structure, high efficiency and long lifespan. Fote wood shavings pellet mil fills in the blank of domestic market, reaching international advanced levels. The machine can pellet material that is difficult to glue and take shape, such as rice husk, sunflower shells, peanut shells, branches, tree trunk, bark, rubber, cement and ash. The pellet machine is widely used in feed mills, wood processing plants, fuel plants, fertilizer plants and chemical plants. It is a compression molding equipment with low investment and low risk.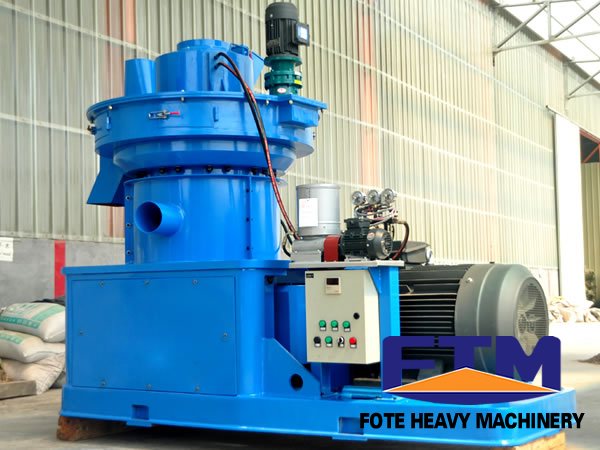 The equipment adopting forced feeder to feed, can pellet crushed wood and herbage into particles. The axis use high-precision
gears and the quantity is increased by 20%. High quality rear-main bearing oil seals can assure its efficiency running with low vibration and low noise. The coupling is rated using a service factor of 1.75, featuring compact structure, low cost, few malfunction and low energy consumption.
The finished products can be used in heating and household energy with high utilization rate, safety and sanitation. As a replacement of coal, petroleum and gas, the biomass energy can reduce environmental pollution and protect the ecological environment. Thousands of wood shavings pellet mills have been installed in domestic factories. Fote wood shavings pellet mill has been received by foreign customers and our products have been exported to United States, Japan, Korea, Australia, Russia, France, India and so on. The excellent quality and good after-sales service have received praise from foreign customers. If you are interested in our wood shavings pellet mill, or you have any questions, please contact us.
If you need the latest price list, please leave us a message here, thank you! We guarantee that your information will not be divulged to third parties and reply to you within 24 hours.
Tell us your needs, there will be more favorable prices!