Fote Wood Pellet Making Machine with High Output
Wood pellet making machine features widely application, small field area, low operation cost and low noise. Compared to traditional pellet machine, wood pellet making machine is made of high hardness materials, which wears well and has long lifespan. Wood pellet making machine can be used to different kinds of materials. And the finished particles are smooth and hard, and they can be stored for a long time.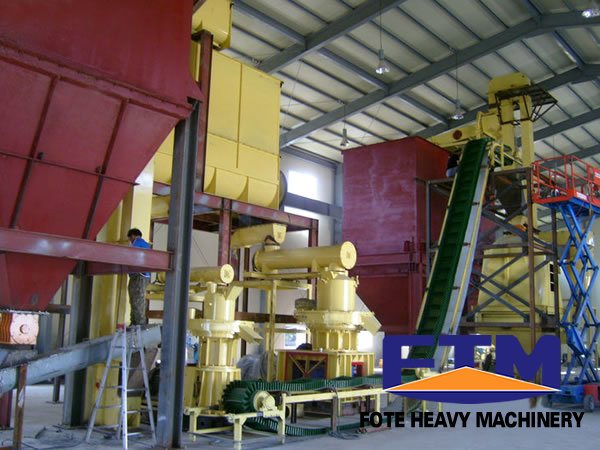 Wood pellet making machine is a feed processing equipment. The production processes of particles have crushing, mixing, pelletizing and drying. Moreover, we have corresponding equipments, such as crusher, mixer, pellet mill and dryer. Traditional pellet machine need complicate processes, featuring complex operation, low output and high cost. After years of development, wood pellet making machine has been more and more convenient and easy. For the pellet machine, you should do nothing but feeing during the whole process. The machine can do remaining processes automatically. In general, many pellet machines can realize dry materials production, so you needn't drying.
Output of Fote wood pellet making machine can be 600-800 kilograms, which is much higher than traditional pellet mill. In accordance to different livestock, we have biomass pellet mill, wood pellet machine and flat die pellet mill to satisfy your requirements. You can mix coarse fodder and concentrated feed to prevent livestock choosiness. By this way, you can guarantee balanced nutrition. The machine can reduce feed cost and farming costs. For the flesh wheat straw, you should pay attention to the moisture content of the raw materials. Moreover, in hot summer, you'd better stop the pellet machine to adjust the temperature and moisture. The finished particles should be stored in cool place.
If you need the latest price list, please leave us a message here, thank you! We guarantee that your information will not be divulged to third parties and reply to you within 24 hours.
Tell us your needs, there will be more favorable prices!