Two Factors Influencing Development of Wood Pellet Mill Machine
Energy resource is shortage in the society, so we have to utilize renewable resources, such as straw, sunshine and wind. In order to protect our living environment, we are looking for a renewable resource as new resource- biomass particle energy. Wood pellet mill machine has been popular in livestock farmers. Biomass particle energy has been more and more important in industry.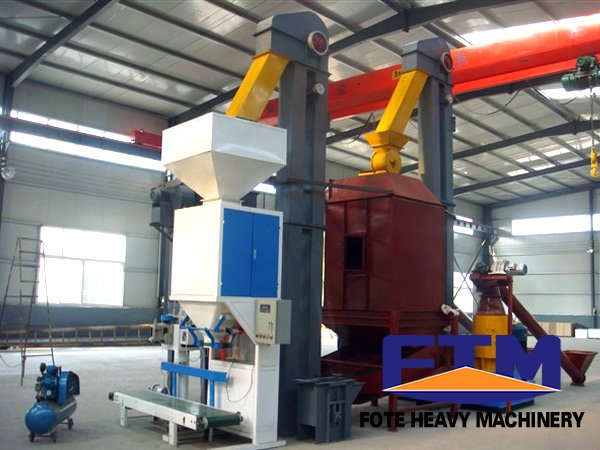 There are two factors show the fast development of the wood pellet machine. Firstly, wood pellet mill machine can pelletize the biomass straws into new biomass particle fuel, which can replace coal in cooking, heating and generating electricity. Compared to mineral resources, the biomass energy features low pollution, easy achievement and cheap.
Secondly, wood pellet machine can solve some outward effects, such as light weight, large volume and non-permeable. The finished particles have widely application and plays an important role in the development of breeding industry. Civil heating: the biomass energy has high utilization, and it can be stored for a long time. The pellet machine can be used in many kinds of materials, such as rice husk, cotton stalk, cottonseed skins, weeds and so on. Fote pellet machine can be used as feed production equipment. The finished particle fuels can replace coal and petroleum, and they can save energy and reduce exhaust emission.
Biomass industrial boiler: as the mainly fuel, biomass fuel can replace coal to reduce environmental pollution. Moreover, the wood pellet mill machine can pelletize the living waste into efficiency and clean renewable resources. Wood pellet machine is also suited to wood chips, sawdust, firewood, wood shavings, wood trim and so on. If you are interested in our wood pellet machine, please contact us. Our technist will give you a detailed introduction about our pellet machine. We are looking forward to your visiting.
If you need the latest price list, please leave us a message here, thank you! We guarantee that your information will not be divulged to third parties and reply to you within 24 hours.
Tell us your needs, there will be more favorable prices!