Green Development of Ring Die Pellet Mill
Ring die pellet mill can be widely used in large, medium and small-scale aquaculture, grain feed mills and livestock farms. Due to the unique structure, Fote ring die pellet mill has been applied to feed mills and farms. The machine has brought enormous economic benefits. As a professional pellet mill enterprise, Fote Heavy Machinery has advanced technology and reliable quality. Now, we will introduce operation notes about the pellet mill.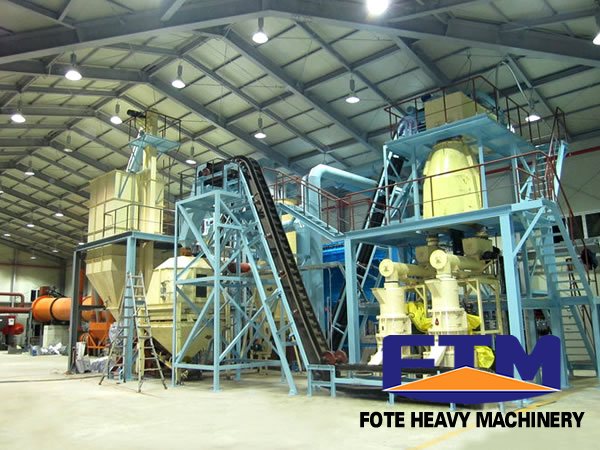 In recent, due to the changing of the structural changes in consumer demand and aquaculture, our feed products have been changing. Because of low price of ring die pellet mill, increasing rate of aquatic feeds is 17% in China, which is much higher than 8% of average growth. Fote wood pellet mill has been a highlight in the development of feed industry. Output of aquatic feed is 0.75 million tons, which only accounts for 2.1%. Now, the output has increased to 4 million tons, which accounts for 5.8% of the total output of the feed. Requirements for wood pellet mill are increasingly year by year.
Ring die pellet mill can pelletize different kinds of mixed feeding stuffs into particles. In generally, small pellet mill can satisfy your production requirements. Moreover, ring die pellet mill is cheap and convenient, and it can be used to pelletize other kinds of materials. Ring die pellet mill can process the biomass straws into a new biomass fuels to replace coal in cooking, heating and generating electricity. Compared to mineral energy, biomass energy features no pollution, cheap and abundant resources. If only the green plant grows, biomass energy will never exhaust. If you are interested in ring die pellet mill, please contact us.
If you need the latest price list, please leave us a message here, thank you! We guarantee that your information will not be divulged to third parties and reply to you within 24 hours.
Tell us your needs, there will be more favorable prices!