Wood Pellet Press Utilizes Green Plant
With solid expertise and advanced production process, Fote Heavy Machinery has the most dynamic and vitality technical personnel. We have been producing the wood pellet press, ring die pellet mill, biomass pellet mill and biomass briquetting machine for many years. All of the pellet machines are installed with automation and control equipment. We can realize researching, designing, manufacturing and promoting.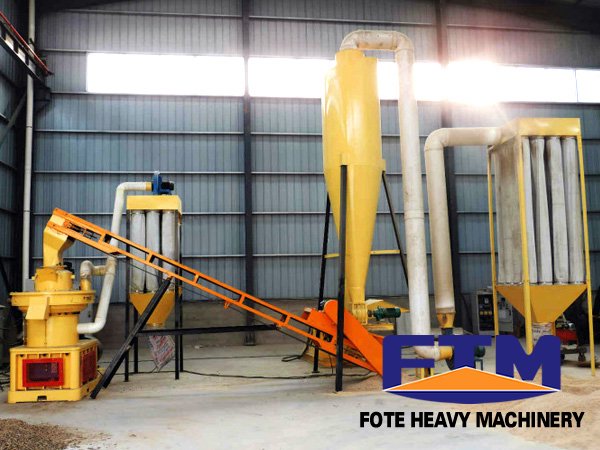 Some feed mills often adopt uniaxial Paddle conditioner to guarantee 30 seconds for quenching. Gelatinized starch can be 20%, which can satisfy production requirements of the livestock feed. Aquatic feed mill should use second, third conditioner or reducing differential biaxial paddle conditioner to guarantee the ripening degree can be 50%. Fuel of the wood pellet press is a kind of clean and environmentally friendly energy sources, it is relatively cheap. The finished products can be replacement of the diesel and natural gas. Wood pellet press has great potential market and social significance.
The promotion of biomass energy can reduce production cost and environmental pollution. At the same time, the wood pellet press can solve crop straw and plant garbage in city. The machine can improve comprehensive utilization rate, and they can provide environmental protection, conservative environmentally friendly fuels to restaurants, hotels and residential.
Biomass energy is made of green plant, which can consume a large amount of carbon dioxide. Promoting the wood pellet mill can enlarge the using application of biomass energy. Fote wood pellet press plays an important role in improving the energy structure, increasing utilization rate and decreasing environmental pressure.
If you need the latest price list, please leave us a message here, thank you! We guarantee that your information will not be divulged to third parties and reply to you within 24 hours.
Tell us your needs, there will be more favorable prices!