Ore Powder Briquetting Machine Makes Wastes Alive
To make wastes valuable by using the briquette machines can make great contribution to the environment. It is not easy to realize, but we can be prepared with constant technology research and advanced equipment support.
According to the market investigation report, the ore powder briquetting machine plays a replaceable role in the world's industrial wastes treatment projects. It is a good assistant for the wastes recovery. It's common to see much industrial waste formed and thrown out in the industrial production. In order to reduce the harm to the environment and save as much as energy, most industrial enterprises are devoted to the technological development of the solid waste recycling and reuse.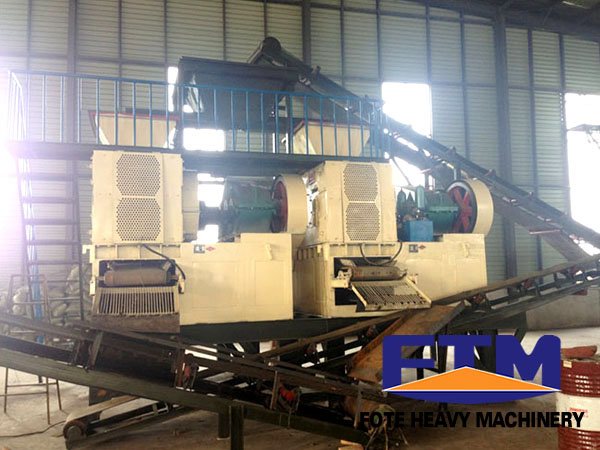 Among the briquette machines, the ore powder briquette machine features large briquette pressure, adjustable main engine revolution and the assembly of spiral feeding device. Fote ore powder briquette machine is mainly used to make balls from the ferrous and non-ferrous metal powders by throwing them directly into the smelting furnace which increases the additional value. All metallurgy wastes and auxiliary materials that need drawing up will need the briquette machine.
Fote ore powder briquetting machine is a necessity in the project of recycling and reutilizing the industrial wastes. It is widely used in industries of metallurgy and chemical engineering etc. The finished briquettes made by the equipment are green and easy to be transported. The ore powder briquette machine and its products own good social and economic benefits.
If you need the latest price list, please leave us a message here, thank you! We guarantee that your information will not be divulged to third parties and reply to you within 24 hours.
Tell us your needs, there will be more favorable prices!