Thailand Customers Purchase Wood Pellet Machine
Wood pellet machine can pelletize wet powder into required particles, and it can also process dry materials into particles. The most important factor of the wood pellet machine is that the screen cloth and roller are easy to be removed and cleaned. All of the mechanical drive systems and lubrication system are closed in the cabin. The pellet machine can realize continuous and smoothly operation.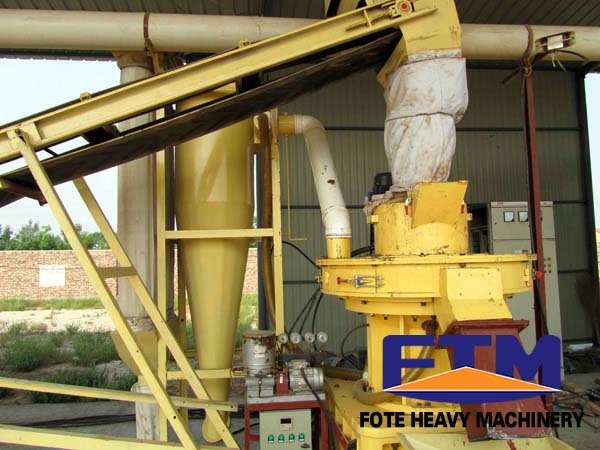 Oil gauge is installed in the cabin. You can refuel the oil gauge before you start the wood pellet machine. Otherwise, you can refuel gasoline in accordance with the operation condition. Worm gear case must be filled with engine oil, which should be higher than worm gear. If the pellet machine is often used, you can change new engine oil for every three months. There is a oil plug on the bottom of the fuel tank.
A customer from Thailand has visited our production bases for several times. After several times of machine testing and design improvement, he signed a purchasing contact with us. He purchased wood pellet machine with 2.5-3 tons output per hour, and a XGJ-850 wood pellet making machine with power of 220 kW. The wood pellet machine is installed with auto-lubrication system and double mould. After the installation, our technical engineers will give guidance and training to your workers.
Due to the high quality and well public praise, foreign customers choose our wood pellet machine. Fote wood pellet machine has received so many orders from Southeast Asia every year. If you have some special requirements, we can design personalized pellet machine in accordance with your real production. Please contact us, if you have any questions. We will give you an answer as soon as possible. We are looking forward to your visiting.
If you need the latest price list, please leave us a message here, thank you! We guarantee that your information will not be divulged to third parties and reply to you within 24 hours.
Tell us your needs, there will be more favorable prices!