Preparation for the Application of Straw Pellet Mills
Straw materials refer to crop residues including corn straw, wheat straw and rice straw etc. In the past, we used to crush and grind straws into powder materials used as feed for animals or fuel for industries. However, the low density of the straws results in problems of feed inconvenience and low combustion rate. At this time, the straw pellet mill is developed on the market to make full use of all kinds of straws. It is also called the crop stalks pellet machine.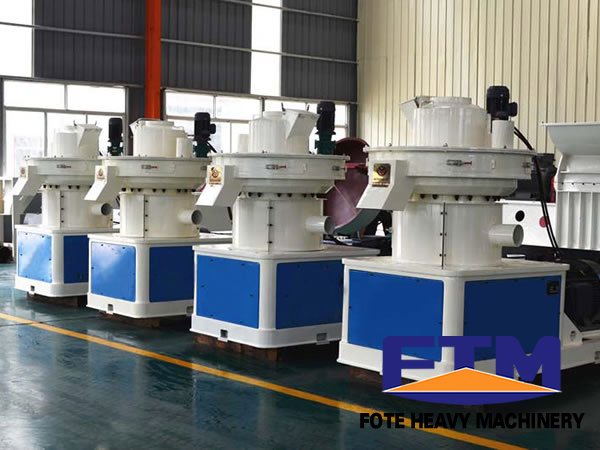 According to the professionals from our company (Fote Heavy Machinery Co., Ltd), if customers are considering using the straw pellet mill, they should get themselves ready for the working conditions of the equipment.
1.When using the straw pellet mill, users should prepare the matched three-phase power supply; or the diesel engine is also available.
2.At least users should spare an area of 150m2 for placing the whole production line, raw materials and finished products.
3.In the operation process of the straw pellet machine, we must figure out the exact working time of the machine. To access to clean straws or crop stalks is also important.
4.The water supply is an essential step in the straw pellet production line. Clean water source means much to the normal operation, or users will suffer from the water unbalanced adjustment situation. To make full use of the crop stalks pellet machine, we need first to realize the balance of the water content of the raw materials.
5.A straw pellet mill can work smoothly when there is a good transportation condition.
Fote Machinery is good at designing and manufacturing advanced straw pellet mills. If you want to know more about the application of our straw pellet machine, please visit our website: www.woodpelletmillsell.com.
If you need the latest price list, please leave us a message here, thank you! We guarantee that your information will not be divulged to third parties and reply to you within 24 hours.
Tell us your needs, there will be more favorable prices!