Performance Makes Wood Shavings Pellet Mill Welcome
The mineral sources become less and less in modern times, so the new biomass fuels made by the wood shavings pellet mill are widely applied, which has become a useful solution for the energy lacking problem.
In general, the wood shavings pellet mill is made up of feeder, compressor and discharger and the compressor consisting of main frame, motor, feeding port, transmission system, press roll, ring die, electrical heating ring and discharging port works as the core part of the plant.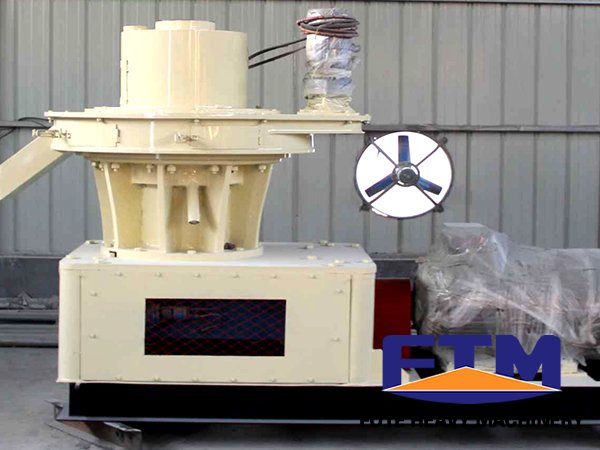 The wood shavings pellet mill has an impressive performance on the market because of the adoption of the latest technology. The pressing roller of the wood shavings pellet machine owns self-regulation function which is realized by changing the pressure angle through its bilateral rotation. In this way, raw materials won't be squeezed or stocked inside the machine so that they can be pelletized stably. Besides, both manual feeding and conveyer feeding are OK for our wood shavings pellet machine.
The caloric value of the finished straw pellets containing carbon blocks made by Fote wood shavings pellet mill can reach quite high and the combustion ratio can reach above 95%. What's more, the ash content of the burnt residues can serve as high quality potash fertilizer for the field.
Since the wood shavings pellet mill usually runs in harsh working condition, it's valuable for users to do optimization and reinforcement work for the equipment. We believe that the widespread application of biomass fuels made by wood shavings pellet mills will make a difference in solving the countryside resource problem.
If you need the latest price list, please leave us a message here, thank you! We guarantee that your information will not be divulged to third parties and reply to you within 24 hours.
Tell us your needs, there will be more favorable prices!