Wood Pellet Press is Popular in Small Farmers
The wood pellet press has more and more widely applications: timber, wood shavings mill, furniture factory and so on.The role of the wood pellet press is pelletizing the sawdust into wood pellets. There are many related wood making equipments, which can process the wasted timbers into particle fuels. If the block is too large, you can use a shaving machine to produce wood shavings, which can be used as raw materials of paper pulp and padding material.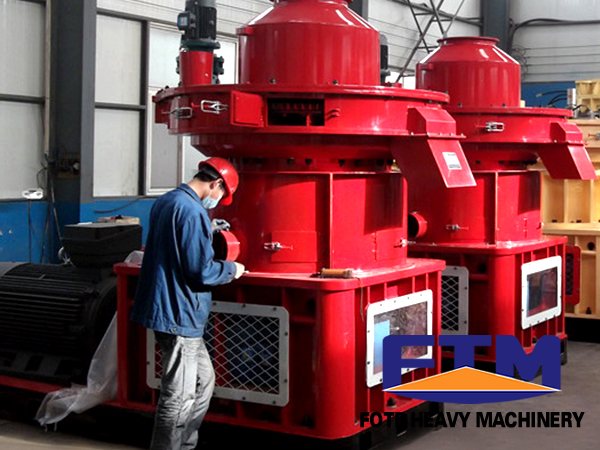 The finely broken materials, like twigs, bark, plates can be processed into wood chips, sawdust and small particles by crusher and pellet machine. Then the materials can be pelletized into sawdust board, fiberboard, charcoal, animal feed. Wood pellet press is a production machinery can pelletize the eucalyptus, pine, birch, poplar into bran-like sawdust. Production materials have very widely source. Sawdust, crop straw and wasted wood can be used as biomass fuels without any additive.
In Southeast Asia, there are a large amount of commercial crop planting areas. The output of crop straws is more than 50 million tons. But only one-tenth of the crop straws are utilized as biomass fuels, which can't meet the energy requirements. The main reason is that collecting, transporting and storage is very complicated and cost is higher than other raw materials. Flesh straws cover an area of great inconvenience. Wood pellet press can solve all these problems.
The machine can pelletize the crop straws into biomass fuels, which can be used in house heating. At the same time, you can realize environmental protection and recovery utilization. the wood pellet press has been popular in many small farmers. If you are interested in our wood pellet press, please contact us. we will give you an answer as soon as possible.
If you need the latest price list, please leave us a message here, thank you! We guarantee that your information will not be divulged to third parties and reply to you within 24 hours.
Tell us your needs, there will be more favorable prices!