Advanced Technology of Coal Briquette Press Machine
The coal briquette press machine features of high efficiency, energy saving and environmental protection. It is used to press materials with little moisture including coal briquette, ore powder and refractory matter. It can process all kinds of powder materials.
Through years' industrial improvement, Fote coal briquette press machine features higher briquetting rate, lower power consumption, better compact structure and simpler maintenance etc than other similar products. To meet the briquetting requirement, its spiral part adopts the electromagnetism speed adjustable motor and the speed adjustment mode is manual mode, so users change the revolution of the machine in order to reach the highest briquetting rate and the yield. Materials after being briquetted pass the screener to be qualified ball products which will be packed. Then the sieve residue will return to the machine for further briquette again.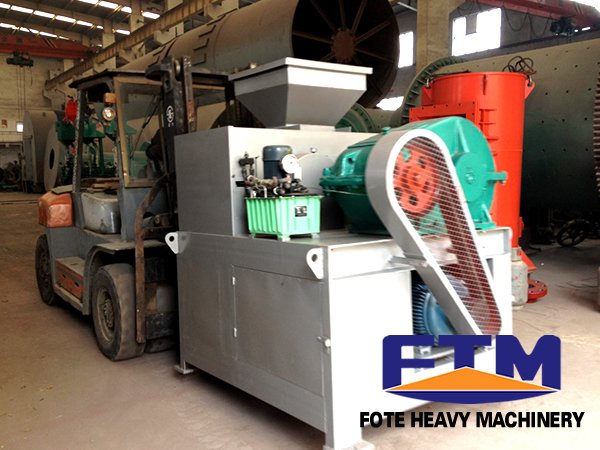 The pulverized coal molding technology of the coal briquette press machine includes the cold press molding and hot one with the former as the main technology. The cold press molding is divided to binder molding and non-binder molding with the former as the main one. According to the domestic situation, the pulverized coal molding usually uses the binder, medium and low pressure, non-drying and cold molding to realize the whole process.
All materials after molded by Fote coal briquette press machine are environmental friendly and easy to transport, thus increasing the utilization rate of the wastes and making good economic and social reflection.
If you want to learn more about our products, please leave a message on our website: http://www.woodpelletmillsell.com/.
If you need the latest price list, please leave us a message here, thank you! We guarantee that your information will not be divulged to third parties and reply to you within 24 hours.
Tell us your needs, there will be more favorable prices!