Fote Advanced Gypsum and Lime Briquetting Machines
The gypsum briquetting machine and lime briquetting machine are two main star products of Fote Machinery Company. Here we will introduce them to customers.
The desulfurization gypsum is a kind of industrial by-product with stable ingredients and uniform particles used as the raw material to produce cement. Applying the desulfurization gypsum can reduce resource waste and increase the economic benefits.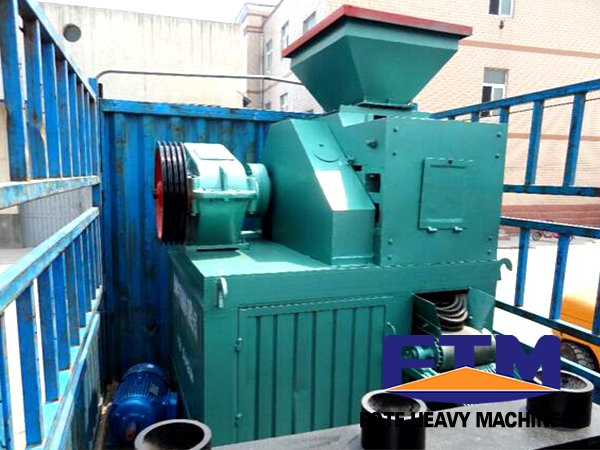 Fote gypsum briquette machine here refers to the flue gas desulfurization gypsum briquette machine or the FGD briquetting machine which is mainly used to compress the gypsum powder with different shapes. The gypsum briquette machine has a wide range of application because of its features of strong briquette pressure, good product shape and high yield.
Fote Machinery has also developed a new type of professional equipment: the quick lime dry powder briquetting machine, also named lime briquetting machine, which is also a high pressure powder briquetting machine. It can briquette the drawing materials for metallurgy purpose and has been adopted by many steel plants to make quick lime products. After the drawing lime is screened, powders smaller than 3mm will enter the high pressure powder briquette machine for further processing.
The quick lime dry powder briquetting machine can increase the material density by 1-3 times, thus reaching certain strength requirement. This series of briquetting machines can be applied to process all kinds of materials in the fields of gas making, boiler type, cold pressing focus, ignition coal, coal briquette, metallurgy, refractory matter, and medicines for civilian use.
Fote Heavy Machinery Company is specialized in making gypsum briquetting machine and lime briquetting machine. Our briquetting machines can be customized in different models. Wait for your visit and cooperation with us.
If you need the latest price list, please leave us a message here, thank you! We guarantee that your information will not be divulged to third parties and reply to you within 24 hours.
Tell us your needs, there will be more favorable prices!