Essential Role of Fote Charcoal Briquette Machine
The charcoal briquette machine, which belongs to the biomass briquette machine family, is an essential machine to produce artificial charcoal. It has played an important role in the environment protection and waste recycling industry.
Fote charcoal briquette machine can compress waste materials including bamboo, wood, fruit shell and straw into solid firewood bars with center holes without adding any binder through the high temperature and high pressure processing procedure.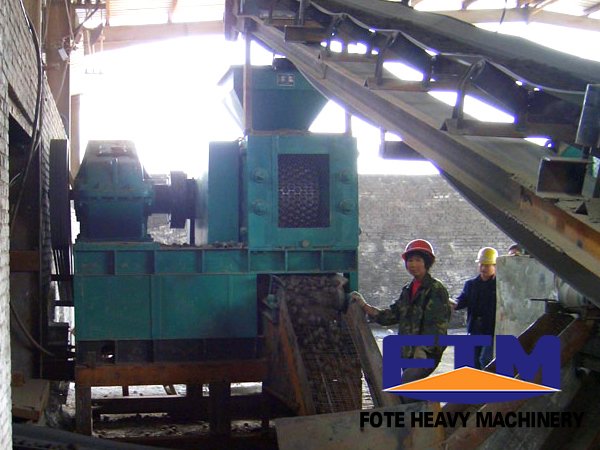 Then what can our charcoal briquette machine process? The answer is that it is mainly used to compress powder materials and waste materials like charcoal, carbon powder, bamboo carbon powder, coke powder, graphite powder, active carbon etc. It can make square, egg shaped, round, pillar shaped, strip shaped products.
The charcoal briquette machine made by Fote Machinery features reasonable design, high manufacturing quality, simple structure, small size, small land covering area and power saving etc. Its fully automatic control electric heating device can adjust the wet and dry condition of the materials casually, thus guaranteeing the stable forming. The main parts of the equipment are made with special wear resisting materials, thus realizing the continuous production and durability.
Fote charcoal briquette machine is suitable for compressing biomass materials with low energy consumption and high production efficiency. Its design of changing the mechanical heart form one to four increases the stability and durability of the machine. By increasing the feeding amount, the machine realizes higher yield.
Fote produces not only charcoal briquette machine, but also many other kinds of briquette machines. Welcome to have a visit: http://www.woodpelletmillsell.com/.
If you need the latest price list, please leave us a message here, thank you! We guarantee that your information will not be divulged to third parties and reply to you within 24 hours.
Tell us your needs, there will be more favorable prices!