How to Purchase Briquetting Press Machine
Briquetting press machine is mainly used to briquet waste materials, accessories in metallurgy industry. The machine is suited to many kinds of materials: dust, mud pools, scale, steel slag, iron powder, aluminum ash powder, silicon manganese powder. Fote briquetting machine can press many kinds of materials by pressurizing and precision machining. The finished materials are applied to metallurgy, chemical industry, coal and refractory materials.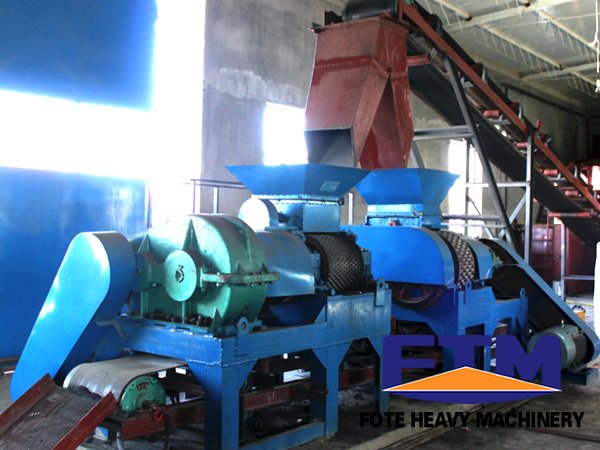 In accordance with industry development direction, briquetting press machine adopts mature and advanced technology. And we researched an unique hydraulic system to improve balling quality. Roller is made of antifriction alloy, which can improve wear-resisting property and prolong lifespan.
You should choose an ideal equipment in accordance the output, floor space, work environment and materials. Then you will have a rough parameter about the briquetting press machine. Then you should know something about the manufacturer through the website. In such a society with advanced information network, many factories have their own websites, and you can get comprehensive information and purchasing knowledge. Then choose several manufacturers with advanced technology and good reputation.
At last, you'd better go to visit the briquetting press machine manufacturers to check the information on website and communicate with the technicist. At this time, you can decide to choose a manufacturer as your supplier. As a legitimate factory, Fote Heavy Machinery is looking forward to your visiting. Fote briquetting press machine has more widely applications, such as cryolite, aluminum, fertilizers, metals magnesium, bauxite, aluminum gray and so on. If you want to purchase a briquetting machine with long lifespan, Fote Heavy Machinery should be your first choice. We have been famous brand in China market.
If you need the latest price list, please leave us a message here, thank you! We guarantee that your information will not be divulged to third parties and reply to you within 24 hours.
Tell us your needs, there will be more favorable prices!