Coal Briquetting Plant Improves Resource Utilization
There are so many briquetting machines in the market, coal briquetting plant occupies an important position in the industry. In order to improve utilization rate of coal resources, many heavy industries choose coal briquetting plant. The biggest benefit of Fote coal briquetting plants is that they can reduce energy waste during the combustion process. Productive dust is a harmful factor of coal-fired thermal power plant. In the whole course from raw coal approaching to boiler burning and discharging the dust has been produced. Fote can solve the problem, and it also can protect the environment. Fote coal briquetting plant has reasonable and artful structure, energy saving, no noise pollution, sufficient combustion and wide application range.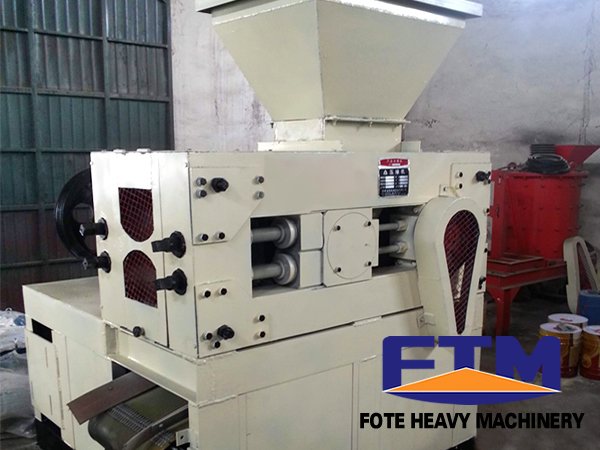 Fote Heavy Machineryhas produced coal briquetting plant for more than 30 years, combing market characteristics with our own elements. We have accumulated so many customers in the world, you can visit our customers in many countries. We promise that our price is the most preferential and reliable. As a new mechanical equipment, coal briquetting plant has stable performance and simple structure. In case of further questions, please contact us online, we will chronological order to answer your questions! Fote is a coal briquetting plant specialized factory including research and development, manufacturing, sale and service.
In the interest of our clients, we would train your technical staff at request. And we can design personalized machine in accordance with your specific conditions. Constant development and innovation lead Fote heavy machinery to the forefront of the industry. At the same time, we promise we will provide after-sales service as soon as possible. Our 30 years experience can resolve your troubles and scruples.
If you need the latest price list, please leave us a message here, thank you! We guarantee that your information will not be divulged to third parties and reply to you within 24 hours.
Tell us your needs, there will be more favorable prices!