Wood Pellet Press Processes Municipal Refuse
Wood pellet press is a patent machine in Fote Heavy Machinery. The machine has absorbed core technology from foreign advanced wood pellet press. The heart part is a second floor mold, which is unique structure in the pellet press. The pressure roller adopts high alloy wear resistant materials. The lifespan of the vulnerable part is a few times of the congeneric product. Transmission device adopts grease automatic filtering to realize lubricates efficiently. The wood pellet press is featured with unique design, reliable structure, low consumption and high efficiency.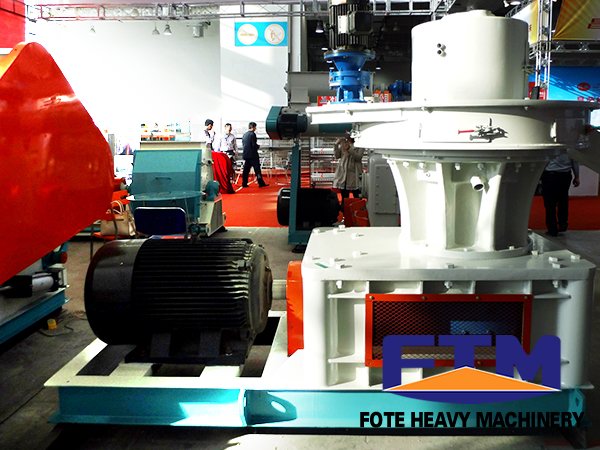 The wood pellet press is suited to difficult adhesive materials, husks, such as rice husk, shell of sunflower seed, peanut shell; wood scraps, stem, bark and branch; chemical materials, such as rubber, cement, ash. The machine is widely used in biomass fuels plant, power plant, timber, toy factory, chemical plant and so on. Compression density equipment is featured with low investment, fast earning and no risk.
In the city, a large amount of municipal waste are produced every day. Sewer tunnels are blocked, and the rain can't flow away timely. As a result, a large sum of wasted water and air will be produced every day. Landfill and incineration can't solve the problems thoroughly. Fote wood pellet press can solve the troubles. The principle of wood pellet press: life waste is processed into particle fuels with physical methods. The new particle fuels can provide energy fuel to life and production.
Wood pellet press can pelletize moist powder into particles, and also can pelletize dry materials into required particles. It is easy to remove the screen cloth, and you can adjust the tightness. Seven horns drum can be easily cleaned. Driving system of the machine is closed in the cabin.
If you need the latest price list, please leave us a message here, thank you! We guarantee that your information will not be divulged to third parties and reply to you within 24 hours.
Tell us your needs, there will be more favorable prices!