Cotton Stalks Pellet Mill Gets National Support
The cotton stalks pellet mill manufacturing is a new industry which gets much support from the national government, so it has developed quite fast in the last few years.
The new generation of cotton stalks pellet mills made by Fote Heavy Machinery adopts the advanced international manufacturing technology and our company can offer tailor-made pelletizing mold and services for customers according to their different requirements.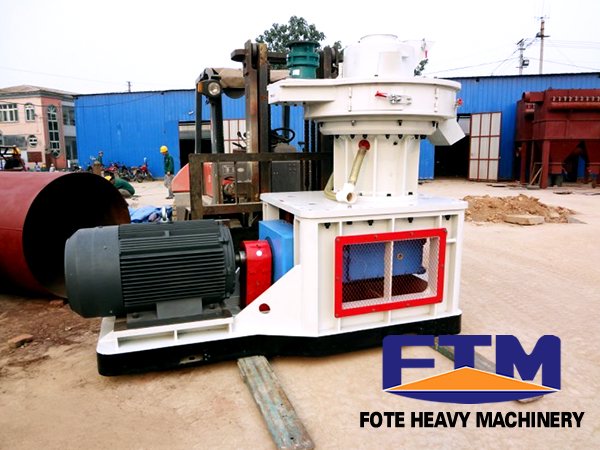 Our cotton stalks pellet mill features long lifespan, high product quality and low consumption cost. Besides, Fote cotton stalks pellet mill can be operated only by one man, thus saving much labor. Also, our pellet machines have many other advantages such as rare thermal deformation, good processing property, simple maintenance and reliable pelletizing performance.
What makes Fote Machinery stand firm on the market is the excellent properties of its equipment. For example, the cotton stalks pellet mill adopts the super high hardness mold steel with strong wear resistance and toughness. Its ring die can bear high temperature, thermal fatigue, thermal conductivity and strong corrosion and it owns good hardening capacity. The ring die of the cotton stalks pellet mill is made of structural carbon alloy steel which requires high level heat treatment, so its durability, reliability and maintenance convenience are all better than the common materials.
Fote professionals remind customers that they should not only focus on the price when they consider purchasing a cotton stalks pellet mill, but they should pay more attention to the quality of the equipment and its components.
Although an emerging industry, the cotton stalks pellet mill manufacturers will meet a promising market in the future. For more information, please visit our website.
If you need the latest price list, please leave us a message here, thank you! We guarantee that your information will not be divulged to third parties and reply to you within 24 hours.
Tell us your needs, there will be more favorable prices!