Fote is Specialized in Creating Tree Bark Pellet Mills
As a leading pellet machine manufacturer and supplier in China, Fote Machinery Company is specialized in not only tree bark pellet mills but also other auxiliary machines such as hammer crusher, rotary dryer and belt conveyor etc. Our tree bark pellet mill can not only handle all kinds of tree barks, but also can pelletize many biomass wastes like crop straw, peanut shells and wood shavings etc.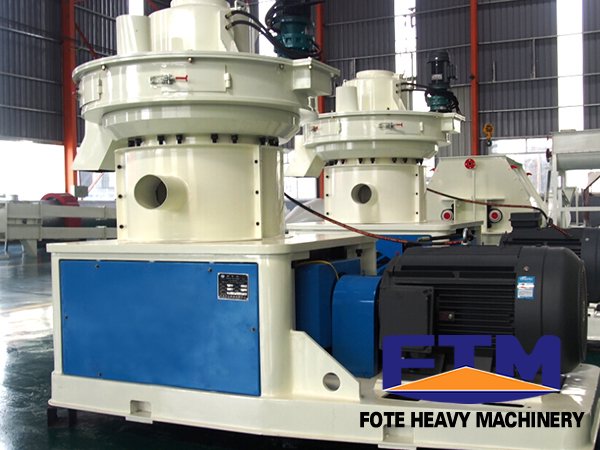 The tree bark pellet mill made by Fote is a patented product developed in accordance with the different fundamental realities of all countries and customer demands. It can make full use of the current transformer. In addition, there are many other advantages of our pellet machine such as delicate design, compact structure, simple operation, easy maintenance, good performance, high quality, high working efficiency, low power consumption, high cost performance and multiple spot works etc. It has occupied the most share of the machinery market in recent years.
According to Fote experts, the core principles of choosing the ideal tree bark pellet mill are advanced technology and reasonable price. Besides, there are many other factors customers need to consider when purchasing the crop stalks pellet machine. These important factors are reliable properties, security and durability, fitness of the whole equipment, environmental protection, simple maintenance, high working efficiency and excellent quality.
In the fierce competition of energy saving machines, Fote tree bark pellet mill is trusted by customers because of its improving quality and systematic development. We aim to realize the mutual benefit with customers. If you want to experience the world class products and services, get more information on our official website.
If you need the latest price list, please leave us a message here, thank you! We guarantee that your information will not be divulged to third parties and reply to you within 24 hours.
Tell us your needs, there will be more favorable prices!