Fote High Quality Tree Bark Pellet Mill Appears
Fote tree bark pellet mill adopts the electrical drive or diesel engine as its power source.
The tree bark pellet mill is used to pelletize biomass raw materials such as all kinds of tree leaves, tree barks etc. It can handle various biomass materials. For example, tree barks with water content of 5%-30% can be pelletized by our pellet machine into high quality straw pellet fuels.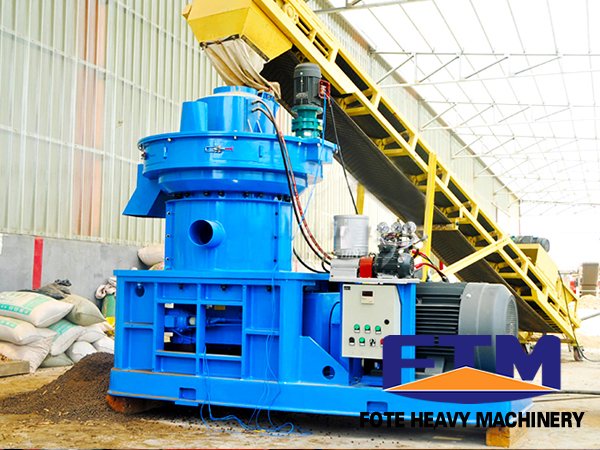 The tree bark pellet mill made by Fote Machinery has an impressive performance on the market because of the adoption of the latest technology. The pressing roller of the tree bark pellet mill owns self-regulation function which is realized by changing the pressure angle through its bilateral rotation. In this way, raw materials won't be squeezed or stocked inside the machine so that they can be pelletized stably. Besides, both manual feeding and conveyer feeding are OK for our tree bark pellet mill.
The caloric value of the finished tree bark pellets containing carbon blocks made by Fote tree bark pellet mill can reach as much as 3500-5500kcal and the combustion ratio can reach above 95%. What's more, the ash content of the burnt residues can serve as high quality potash fertilizer for the field.
All in all, our pellet mill with features of simple operation, high automation and low labor consumption has completely met the market demand by overcoming many traditional disadvantages like being too large in size which makes it easy to be damaged in harsh work condition. As long as there are green plants growing on earth, it's never a problem for us to get enough biomass sources.
For more information about Fote Machinery and its products, please leave a message on our website.
If you need the latest price list, please leave us a message here, thank you! We guarantee that your information will not be divulged to third parties and reply to you within 24 hours.
Tell us your needs, there will be more favorable prices!