Don't Worry about Troubles of Wood Pellet Mill
In the fuel pellets production of the ring die wood pellet mill, users will often suffer from the ring die blocking problems happening to the ring die wood pellet mill. It's not easy to dredge these blocked ring die holes; and when using the ring die wood pellet mill, users will be confronted with the pellet cracks problem more or less. These have been urgent questions for all ring die wood pellet mill users.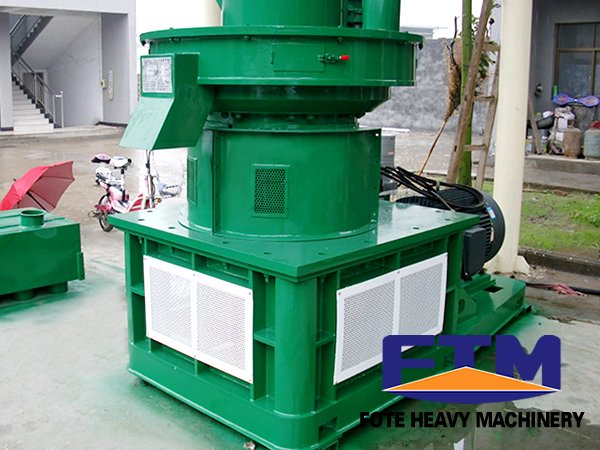 Fote experts will show how to solve the cracking problem in the production.
When many cracks appear on the external surface of the pellet fuels made by the wood pellet mill own, we can take the following steps to solve the crack problem: 1, improve the raw material fineness; 2, add some grease; 3, increase the effective length of the ring die hole; 4, move or change the slide. Sometimes there will be vertical cracks in the finished pellets. In this case, users can change the raw material proportion and increase the density, and to extend the effective length of the ring die hole is also useful.
The raw material is the first factor that influences the pellet quality: materials with much starch content are easy to be gelatinized by steam and after tempered these materials get so sticky that they will be pelletized easily. For crude fiber materials, adding certain amount of grease will be helpful to reduce the friction force between the raw materials and the ring die, to make materials pass the holes smoothly and to produce glazing finished products. The crushing fineness of the raw materials has much effect on the pellet quality. The finer the granularity is, the bigger the pellet surface is and the sooner the water vapor of the materials is absorbed.
We'd like to provide customers with customized solution for both cracking and blocking problems.
If you need the latest price list, please leave us a message here, thank you! We guarantee that your information will not be divulged to third parties and reply to you within 24 hours.
Tell us your needs, there will be more favorable prices!